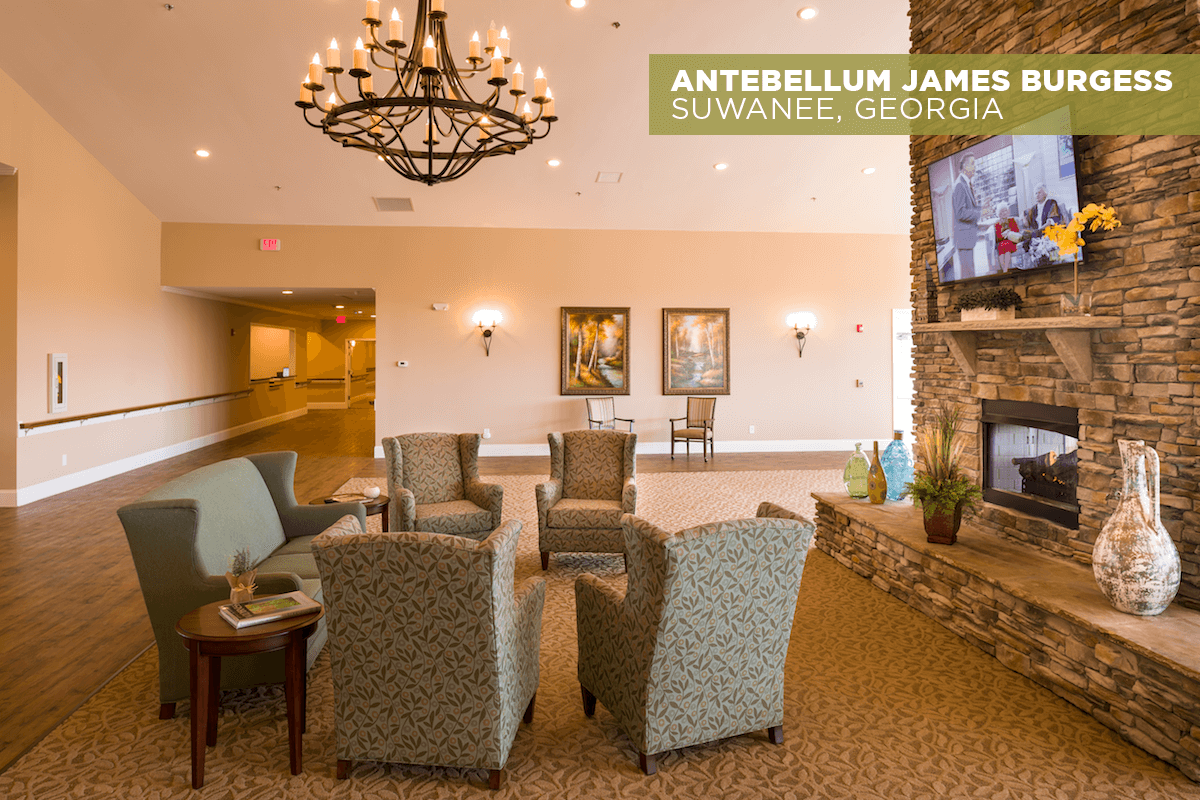 All-inclusive senior living is about enhancing an individual's quality of life through care, convenience, and engagement. At Senior Solutions Management Group, our communities offer exceptional care and support and create engaging and stimulating activities that aim to improve overall wellness.
Activity is at the forefront of each of our communities; we believe engagement is the key to providing a meaningful senior living experience. No matter which community you or a loved one is interested in, you will always have an opportunity to be social, physically active, and engaged!
Antebellum James Burgess, our assisted living and memory care community in Suwanee, Georgia, is an excellent example of this. Antebellum James Burgess' Activities Director, Neha Mulkar, shares what makes the activities and programs beneficial to residents and how they improve wellness - mind, body, and spirit.
More Than Just a Job
When it comes to our team members, we look for individuals with a strong commitment to excellence and a fundamental passion for providing seniors with the assistance, companionship, and rewarding lifestyle they deserve.
We found all of these qualities in our Activities Director at Antebellum James Burgess, Neha Mulkar. When asked why she chose to become an Activities Director in the senior living industry, she shared,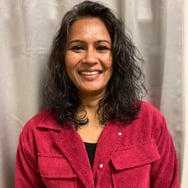 "My passion is to serve older adults. Getting to learn about life from the people who have seen and experienced life more than me, in itself, is an opportunity. By creating and planning activities for their overall wellness, we help them improve their quality of life."
Neha added, "the best part of being an Activities Director is to be able to create, plan, and engage our seniors in different recreational and therapeutic activities."
Promoting the Six Dimensions of Wellness
The activities that we offer at our all-inclusive senior living communities are designed to promote overall wellness and engagement. At Antebellum James Burgess, Neha creates and plans community activities following the six dimensions of wellness.
The Six Dimensions of Wellness
1. Physical Wellness: Activities like senior stretching and strength exercises, working out with music, ball toss, balloon noodle blasts, and walking around our campus.

2. Spiritual Wellness: Activities, such as Bible studies, listening to and singing gospel songs, attending church virtually, having prayer time, and singing hymnals.

3. Cognitive Development: Keeping the mind stimulated can go a long way in delaying cognitive decline and keeping the brain sharp. Activities that promote cognitive wellness include BINGO, word games, charades, Pictionary, Scrabble, Rummikub, card games, trivia, sorting, and many other sensory development activities like crafting, painting, and coloring.

4. Emotional Support: We offer activities like pet therapy and sensory baby dolls.
5. Socialization: We all know that socialization is an essential part of leading a healthy lifestyle, so our activities are designed to encourage connection, including socials, spending time with friends and family, and monthly events where we invite families to have dinner with our residents.
6. Occupational Wellness: We work on projects together in stages to give residents a sense of purpose. Examples of this include assembling a birdhouse, working in the kitchen garden, or decorating Christmas trees.


Activities That Cater to All Skill Levels
We all have different skills, talents, and interests, so why would our communities only plan activities that focus on a singular hobby? When we asked Neha how she chooses the activities for Antebellum James Burgess, she said, "the activities are chosen based on residents' motor skills and cognitive skills."

Additionally, Neha plans activities based on more than just the dimensions of wellness. She also incorporates activities that cover all the seven domains of wellness.

1. Identity: individuality and wholeness

2. Security: freedom of fear or feeling safe

3. Connectedness: sense of belonging or being involved

4. Autonomy: choice and control

5. Meaning: significance, value, purpose, hope

6. Growth: ability to experience and engage

7. Joy: happiness, pleasure, contentment



Antebellum James Burgess and all of our Senior Solutions Management Group communities are dedicated to serving the senior community. Resident health is our top priority, and our team members provide the care, support, and passion needed to help older adults lead their most fulfilling lives.

If you or something you love is considering senior living, we encourage you to find an all-inclusive senior living community that tailors not just the care it provides but also the activities and wellness programs.

If you would like to learn more about the care and support services at Antebellum James Burgess or any of our communities, we invite you to contact us today!