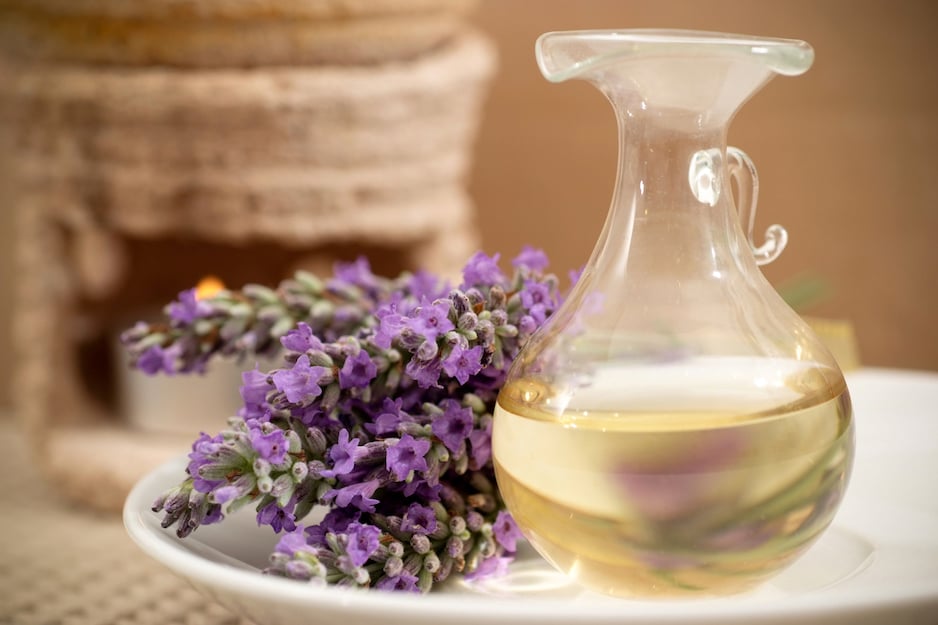 Aromatherapy is considered a holistic treatment that uses natural plant extracts to promote health and wellbeing. While you may be unaware of aromatherapy's benefits, it goes beyond lighting a candle to relax after a hard day.
At Senior Solutions Management Group, aromatherapy is present in many of our communities. Whether to stimulate appetite for our residents, provide a calm and relaxing atmosphere, or rejuvenate and re-energize our residents. Our senior living communities throughout Georgia, Tennessee, South Carolina, and Louisiana, frequently use aromatherapy to provide a holistic approach to relaxation and stimulation.
What is Aromatherapy?
Aromatherapy and the use of essential oils have been around for thousands of years. However, the term "aromatherapy" originated in 1937 by a French perfumer and chemist, René-Maurice Gattefossé. Aromatherapy is also commonly referred to as essential oil therapy. Gabriel Mojay, a registered practitioner of aromatherapy, says, "aromatherapy can be defined as the controlled use of essential oils to maintain and promote physical, psychological, and spiritual wellbeing." Aromatherapy is a complementary form of therapy; by itself, it will not cure or fix chronic conditions.
The essential oils typically used in aromatherapy are extracted from various parts of the plant and then distilled. Aromatherapy can focus on an aroma in the background of a room, or the essential oils can be massaged to the skin via oil, lotion, or bath salts.
Aromatherapy Benefits
While aromatherapy currently has limited research, there are some benefits backed by the current examinations. From the limited studies we do have, aromatherapy has been proven to:
Relieve feelings of anxiety and depression
Improve sleep
Improve quality of life [for those dealing with chronic diseases]
Manage pain, i.e. headaches, sore joints, etc.
Mayo Clinic also states that smaller studies have shown that lavender oil may help relieve pain for people with osteoporosis of the knee, reduce pain for those with kidney stones, and improve the quality of life for those with dementia. Other resources, such as Medical News Today, state that additional research has shown that aromatherapy may also help with nausea, pain and body aches, headaches, fatigue, circulation, and muscle aches.
While research is still being collected, the Global Aromatherapy Market Analysis [Companies Profiles, Size, Share, Growth, Trends, and Forecast to 2024], estimates the global aromatherapy market will grow by 8% between 2017 and 2024.
Essential Oil Scents
There are a variety of essential oil scents, and each is known for its own benefits, some being more beneficial when used topically as opposed to being diffused into the air. It's important to remember that different scents trigger people differently; what may be soothing to one person may be intolerable to another.
Lavender
The most common and popular essential oil scent, lavender, can aid in relaxation and sleep. When applied topically, it may also reduce itching and swelling associated with bug bites.
Rose
The scent of rose has been linked to reducing feelings of anxiety and agitation.
Peppermint
Limited evidence has shown that the scent of peppermint can help with headaches and indigestion. However, when applied topically, peppermint essential oil can assist with things like sunburn relief and muscle pain.
Lemon
A common scent used in cleaning products, one study found that the scent of lemon essential oil boosted participants' moods.
Essential oils can also be combined to mix scents and promote multiple benefits.
While research is limited, Senior Solutions Management Group sees the value and benefit of using essential oils throughout our communities. It's important to note that essential oils should never be ingested, and direct inhalation should be monitored.
Senior Solutions Management Group has various senior living communities located in Georgia, Tennessee, South Carolina, and Louisiana. You can check out our communities or contact one of our experts for more information about our communities!