Knowing that you need to join an assisted living community is a major decision. Because most of us have little, if any, experience with facing this situation, it's not uncommon to feel a little overwhelmed. That's normal. But you don't have to continue to experience uncertainty and worry. You can set your mind at ease by doing the right research and asking the right questions.
What Does the Activity Director Do?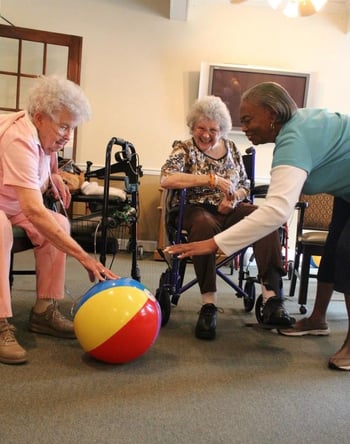 In a good community, the activity director works hard to keep life interesting for the residents. Life in an assisted living community shouldn't be boring and doesn't have to be. But all communities are not created equal, and you might have to dig a little for information so that you can make an accurate comparison between one facility and another. Assisted living communities should offer a variety of fun and appropriate activities, including mental and physical activities and customized options tailored to each individual. It's important to ask about the activities a community offers to its residents, and use caution if they don't have a lot to tell you.
Do You Like the Executive Director?
Believe it or not, the director is not just a faceless member of the administration. The executive director sets a lot of the stage for the entire tone of an assisted living community. You should take the time to interview the executive director during your tour of the assisted living community. Do not feel guilty about asking several questions--it's better to get your questions answered before committing to a community. It's a good idea to find out the director's philosophy of care if for the community. How does he/she take accountability for the daily function of the facility?
Are Your Comfortable with the Staff?
It's important to meet the staff at an assisted living facility. Those are the people who would be taking care of your loved one every day. You should feel comfortable in the presence in the staff and feel like you can trust them to take good care of your loved one. The members of the staff should be welcoming and kind. Make sure you find out how they handle everyday situations and how they interpret the facility's policies. You should also get a good idea about regular daily schedules. It's also a good idea to learn more about how they handle emergencies.
Are the Other Residents Happy?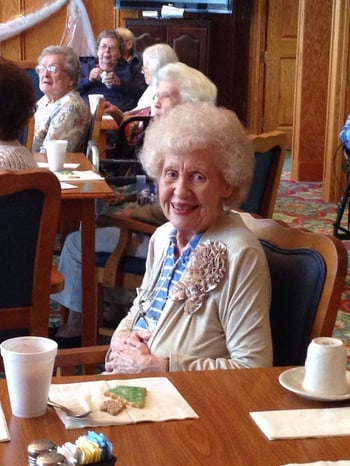 There will always be some people who don't get along in any environment. However, you can still get a good idea about how well residents are cared for based on how happy they appear and how they interact with each other. Your loved one will find that the other residents of the community will be a second family. It's important that the social environment looks welcoming.
What are their Communication Plans?
How well the facility communicates with families will matter a great deal. Finding out about the communication policies is one of the most crucial steps you should take in making your decision to choose an assisted living community. The best experiences with an assisted living community happen when families, residents, and staff are partners in care planning. Open communication is the best way to achieve that.
When you are ready to look for an assisted living community for your loved one, you need to ask the right questions so that you can find the place that feels like home. See how we can be the care partner that you need by contacting us today.