When winter weather turns harsh and cold, it's tempting to stay indoors and hibernate. Fortunately, however, cold weather does not have to mean that everything becomes boring. Activities for assisted living residents ensure that you can stay active and engaged in life, no matter what the weather.
Exercise the Body
Cold winter weather can make it difficult to participate in outdoor activities, particularly when the ground may be icy and could contribute to dangerous slips and falls. But that doesn't mean that you have to stay on the couch for months until the weather warms up again.
Exercise is one of the activities for assisted living residents that takes place every day, rain or shine. Even if the weather isn't suitable for going for a walk outside, there are several exercise options for strength, balance, endurance and stretching.
It's All Fun and Games
Childhood isn't the only time when we need to have opportunities to play and have fun! One major advantage of life in an assisted living community is that seniors have many choices for playing sports and games that are a level appropriate for their physical and mental fitness.
Seniors who remain living at home often find it difficult to get out of the house to participate in such activities and they can end up feeling lonely and bored. When it comes to activities for assisted living residents, they always have something fun to do, whether it's participating in a chess tournament or an ever-popular rousing game of Wii Bowling.
Keep a Busy Social Calendar
Having an active social life is important for people of every age. Everyone needs to have friends and things that they can look forward to doing together. That's another major benefit of life in an assisted living community: it provides a nearly built-in group of friends, which can help your loved ones fight off loneliness. We have plenty of activities for assisted living residents that will help their social calendar stay full and add a little more fun to daily life.
Participate in Art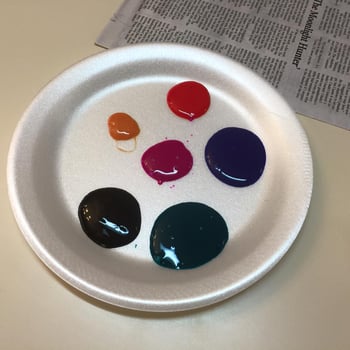 Self expression is important. The role of art, in particular, is well known for having therapeutic effects. Art can be especially helpful in managing dementia care. Art can help to stir the emotions and to help Alzheimer's patients remain calm and find new ways to engage with others.
As long as the art is at a mature enough level and there are trained, patient staff members to help them get started with the activity, arts and crafts can help patients with dementia to express themselves.
Celebrate Spirituality and Worship
Spirituality and worship are an important part of many people's lives, and our residents are no exception. We make sure that religious worship is one of the activities for assisted living residents that is available, all year long. Whereas in the community, some seniors may find it too difficult to make it to religious services during the winter, we provide access no matter what the weather.
Many of our facilities offer on-site worship, including music. In other cases, we help transport our residents to services, bring the observance to them using technology and televised services, and provide regular Bible study for those who want to participate.
Want to learn more about the winter activities our residents enjoy? Contact us today for a no-obligation tour of the community nearest you!