In the assisted living industry, it can be difficult to decipher the caretakers from the business mongrels. Who is truly looking out for the best interest of your loved one? How can you tell?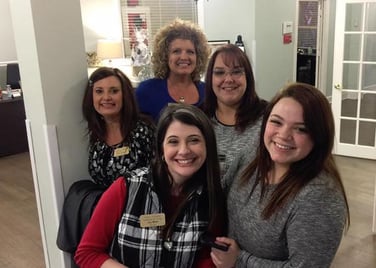 To find out, you must be prepared to ask some tough questions. Otherwise, your only resource will be a pile of shiny new brochures full of professional jargon and emotional vocabulary. What you require is any useful, reliable information that will allow you to eliminate a community from contention or move it on to the next round of consideration.
Before you go, prepare a list of questions that you would like to ask each community. You should make several copies to ensure consistency between each location and help you compare notes later.
Below are six people to question during your initial evaluation of assisted living. For each individual, think of the questions that matter most for you.
Sales and marketing director
The sales and marketing director will likely be your primary contact at the community. At many communities, this person is also responsible for admissions. Expect to get the pros, but not a complete picture of the cons during your discussion. Leverage this person's knowledge of the staff to learn more about their backgrounds.
Activities director
The job of the activities director is to provide entertaining and stimulating activities for residents. The demeanor and attitude of this person is tremendously important. Their patience, creativity and tenderness can make a world of difference in your loved one's daily life. If they are unpleasant, your loved one could spend their days killing time rather than engaging their mind and sense of pride.
Medication manager
The medication manager (also called a "med-tech") is responsible for getting all medications to your family member on schedule. In assisted living, residents are usually not allowed to keep medications in their rooms as a safety precaution. Spend some time with the medication manager to understand their experience and communication skills. Make sure the night shift med-techs have the same training and language skills as the day shift.
Physical therapist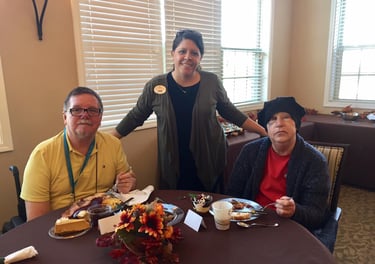 Depending on your family member's ambulatory skills, the physical therapist might be a valuable person to speak with. Get a feel for the experience they have working with seniors. If you family member has a specific condition, make sure they have experience treating others with the same condition.
Head chef
The head chef is responsible for planning the menu and managing the cooks. Look at the menu and ask how they plan for sodium, cholesterol and sugar-restricted diets. Ask to taste the food--the sales and marketing director should be happy to let you dine at the community. This would also be a great opportunity to observe the residents and check out the "feel" of the community.
Executive director
The executive director has ultimate authority over all aspects of the community and is responsible for maintaining records for state health inspections. You'll run across executive directors that are all business. While it's obviously important to take a business approach to the community, make sure this demeanor doesn't come at the expense of the patience and compassion required to make the residents happy.
Want world-class care with a small town touch?
Assisted living and independent living doesn't have to a cookie-cutter experience. Learn how we've combined world-class care with a personal, small-town feel.
Contact us today
to learn more about how you and your loved ones can join our family!