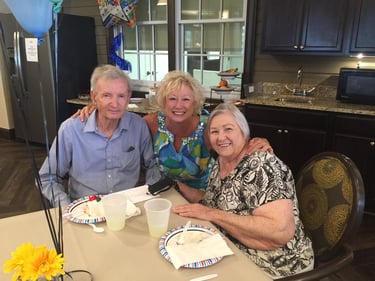 Congratulations. You've made the tough and probably emotional decision to help your loved one transition to a senior living environment. You've visited a number of assisted living communities, interviewed key staff and collected detailed information. When it finally comes down to choosing assisted living, it's likely that you're struggling to decide among a few finalists.
To help you choose which community is the best fit for your mom or dad, it's helpful to identify the assisted living attributes that are most important to you and your loved one, decide what weight they will have, and then rank the finalists using these weighted attributes. This process will provide you with an objective and logical final selection.
Choosing assisted living attributes
Create a checklist to help you record information on each community so you can easily recall details later. Here are six attributes which many people use to make their community selection.
Location: the geographic location of the community; proximity to family, friends and shopping; community amenities, safety and size/ layout of the apartment.
Staff: impressions you form of the executive team; friendliness of the staff; willingness to answer your questions; staff treatment of residents and their observed interactions; staff hours and availability.
Activities: activities calendar; personality and demeanor of the activities director; amenities related to activities including transportation, game rooms and other entertainment; availability of modern technology tools.
Quality of care: the experience of the nursing staff; proximity to fire, hospital and emergency services; rehabilitation rooms and quality of the therapists; medication management protocols; whether a written plan of care is provided for each resident
Cost: total monthly cost of community at the level of care required for your loved one; availability of a comprehensive residency agreement spelling out all services, fees, and move-in or move-out provisions; policies on refunds and transfers
Gut feeling: we are all given instincts, or intuition, for a reason. Listen to that inner voice.
Measuring Your Options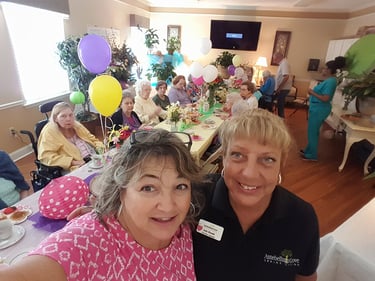 Now that you have a group of attributes (and you might think of others) against which you can measure your finalists, add a measure of importance, or weight, to each one. This process is valuable because you probably have strong opinions about the relative importance of one or more of these assisted living attributes over others.
For example, you might place a great deal of emphasis on the quality of care because of the fragile health status of your mom or dad. In this case, you would want to highly weight that attribute. Give weights to each attribute by assigning a percentage from 0-100%. Those you feel most strongly about would get the highest percentage weight. Most important, make sure the total of all attributes equals 100%.
Then rank each community for each of your selected attributes. For example, you might feel that community #1 offers the best quality of care, so you would rank it a "1" for that attribute. Once you've done the ranking, you can now compare the communities against each other. Do this by multiplying the weight of the attribute by the ranking you gave that community on that attribute, and then add these numbers. Since a "1" is the best ranking a community can receive, the community with the lowest combined score total is the one that best meets your criteria.
Finding the best assisted living community for your loved one is an important goal. However, you can make the very best decision possible by identifying attributes, weighting each one, and ranking communities for each attribute.
Looking for personalized assisted living?
Finally, choosing assisted living or independent living doesn't have to lose the charm of the south. Learn more about our assisted living and independent living options in Georgia or Tennessee here on our website. Click here to browse our communities. Contact us today to learn more about how you and your loved ones can be part of our family!