Even though many people have health problems in their golden years, a new diagnosis almost always comes as a surprise. All serious health problems are devastating. However, a loved one's dementia diagnosis is a scary experiences for families. When your parent or loved one receives a dementia diagnosis, you probably have a lot of questions and worries. While it is true that dementia is a very serious condition, you can cope with the new diagnosis more effectively when you gather more information about it and line up the right support team.
Choose the Right Help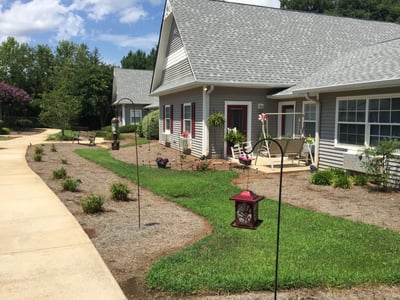 Most of us hope that we can care for our senior parents by ourselves. In many cases, that's a worthy goal. But it's important to recognize that some situations require more constant hands-on care than what our busy schedules can accommodate, especially because many adults are still raising kids and maintaining careers while our parents get older.
Many caregivers require significant amounts of help after a dementia diagnosis. Dementia care is extremely challenging. It is a progressive disease and will get worse rather than easier to care for over time. Take advantage of the skilled caregivers and well-designed facilities that a senior community specializing in dementia care can provide.
Insist on Open Communication
Be sure not to take an "out of sight, out of mind" attitude once you transfer caregiving responsibilities. Make sure the caregivers you choose make a concerted effort to keep you up to date on all daily activities and care-related issues.
Unfortunately, not all communities are created equal. Nowhere is this more true than in the amount of communication you receive. The best communities have an open communication policy with families about daily activities and progress. More serious matters require open communication, like caregiving decisions made as the disease progresses.
Related: 5 Questions to Ask Before Joining an Assisted Living Community
Seek Well-Rounded Providers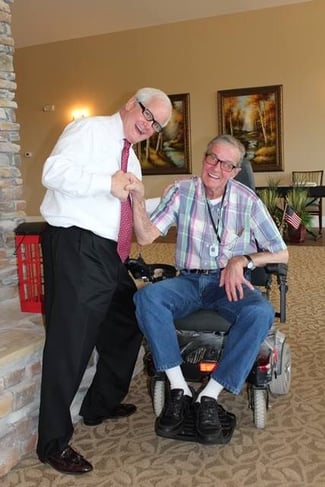 The sacrifice of a good quality of life is not a requirement of a dementia diagnosis. High-quality care facilities make a dedicated effort to ensure that their residents have access to a wide variety of therapies. Additionally, they offer enrichment activities to help them continue to thrive and strengthen their mental faculties.
When you are looking for the right senior community for dementia care, look for ones that offer programs like art therapy for dementia. Studies show that art therapy for dementia care can help to rediscover powerful memories that are not destroyed by the progression of the disease.
Related: Adult Coloring Benefits for Seniors
It is common to feel scared, confused and uncertain about how you should handle a loved one's care when faced with a dementia diagnosis. Therefore, it is really important to feel like you have found a dementia care community that you can really trust. To see how we can work together to make sure your loved one gets the quality care they deserve, contact us today.