Each year, a conference called Environments for Aging is held. There, hundreds of senior living designers, architects and other professionals gather to discuss design trends in senior living communities.
If you're seeking a senior living community for your loved one, here are some design trends that you might see:
Hospitality
Your loved ones will enjoy more personalized services. More communities are emulating the hospitality set by high-end or boutique hotels and restaurants. Outdoor firepits are now available in many hotels, and seniors love them since they add to the outdoor community. Other themes include concierge services, cozy coffee/wine bars and a wide variety of dining options that include the freshest ingredients, often locally sourced.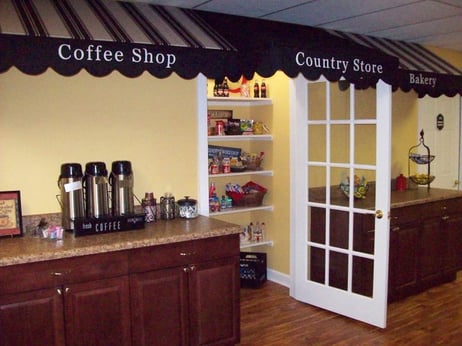 "Green" building design and living
Green buildings offer the opportunity to find a community that focuses on environmentally-sound building construction and sustainable living practices. This often includes a fresh vegetable garden and more organic meal choices.
Intergenerational connectivity
Online connectivity is important to senior citizens. Also emerging is a desire for amenities that will encourage opportunities for connections with kids and grandkids. Features such as computer game accessories, day camps for kids and high-tech movie theaters are becoming more popular. One design consultant notes that these features allow residents to feel like they've never left home.
Clean design, regionally connected
Today and tomorrow's seniors can look forward to new and updated communities that are choosing what some call 'American minimalism'. This means natural materials, ergonomically designed chairs and sofas, and design accessories that reflect the senior living communities' region.
Smaller scale common areas
Many seniors express a need for a homelike environment. Now, you can spend time with mom or dad in a cafe or enjoy an evening glass of wine together in the wine bar. Some senior living communities are even doing away with the grand entrance hall and the large central dining room, in favor of multiple dining options and smaller gathering spaces. These can help your loved ones connect with other residents and form solid friendships.
Meeting the needs of current and future senior living residents is a priority for those who design today's modern communities.
Want a senior community that feels like home?
Assisted living and independent living doesn't have to be the stereotype your loved ones are afraid of. It can be a rewarding and positive experience for the family. We provide all of these amenities and more, but our number one priority is your loved one's safety. If you're looking for a senior living community that provides residents with a fun, loving and safe home, reach out for a personal tour. We'd love to hear from you.