Better foods lead to better health. This is true for everyone, but it's especially important for seniors. Eating healthy becomes more important as our loved ones age. While brain functions may decline over time, increasing evidence concludes that specific foods can and do improve senior brain fitness. There isn't one "magic bullet" brain food, but take note of these beneficial foods and ingredients. You might be surprised at some of the choices which are increasingly linked to senior brain fitness. Be sure to ask your loved one's senior living community to include senior brain fitness foods in its dining menu options.
Fish, baked or broiled
A study published last year established a direct relationship between fish consumption, brain structure and Alzheimer's risk. "The results showed that people who consumed baked or broiled fish at least one time per week had better preservation of gray matter volume on MRI in brain areas at risk for Alzheimer's disease," explained the University of Pittsburgh Medical Center's Cyrus Rahi, M.D., Ph.D. Note one other important fact found in this study – eating fried fish had no positive effect on brain health. Most experts recommend fish high in omega-3 fatty acids, such as salmon.
Fruits and vegetables, in a rainbow of colors
Experts highlight the importance of eating a variety of fruits and vegetables, five to seven servings daily. Choices should include dark leafy greens, blackberries or blueberries, avocados, yams and sweet potatoes and tomatoes. Choose the deeply colored fruits and vegetables for dinner, they contain the highest amount of healthy ingredients. Dark leafy greens are thought to be especially good brain food, say some studies. The antioxidants found in fruits and vegetables help to reduce damage to cells.
Some of our communities garden with residents. Read about it here.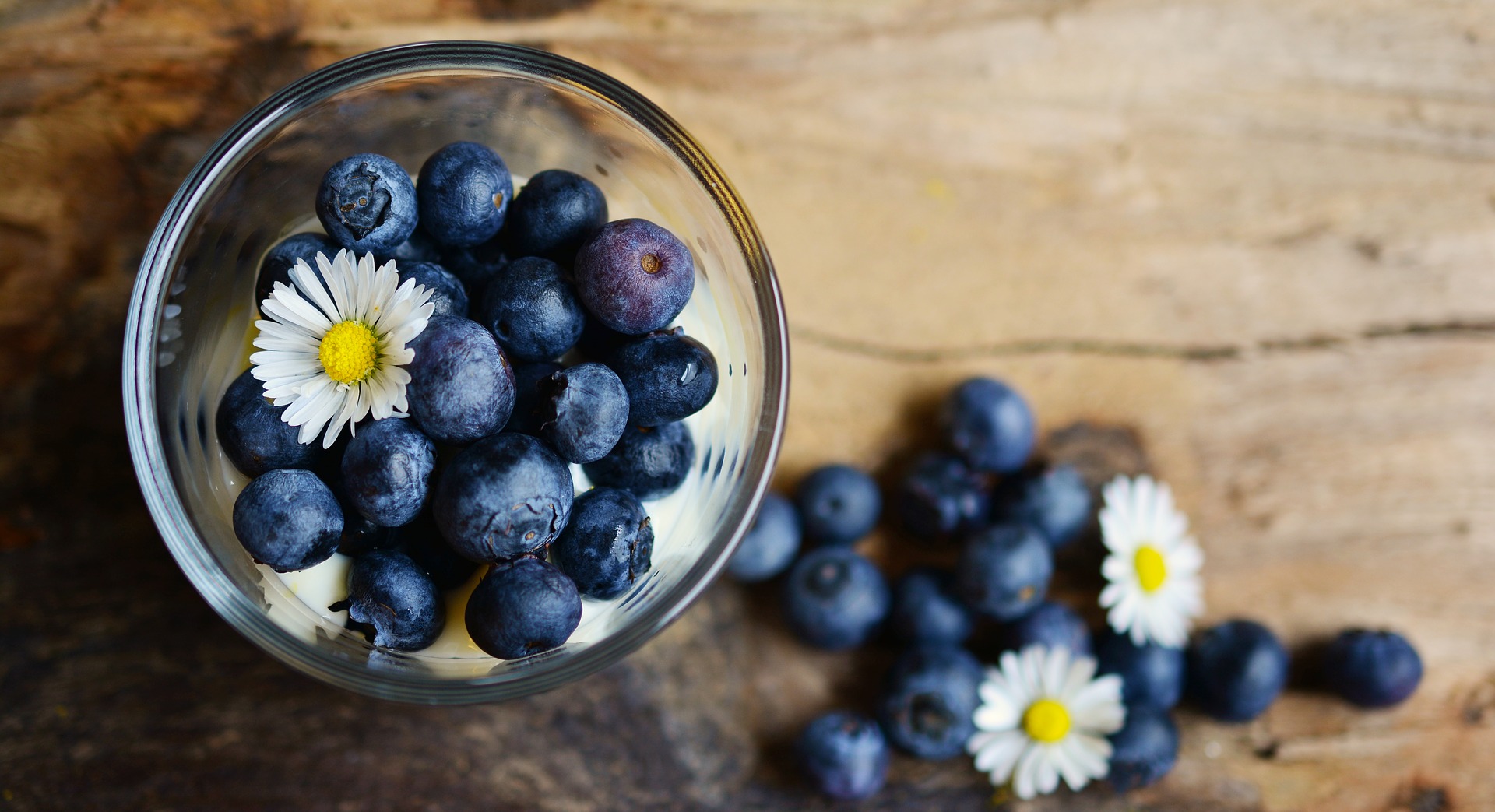 Eggs and almonds
Eggs contain choline, a type of B vitamin that is good for memory and stress management. Almonds also contain high levels of choline as well as good omega-3 fat.
Cocoa…! Red Wine…! Grapes, Tea, Apples
Go ahead; enjoy a delicious cup of cocoa or a relaxing glass of red wine. Cocoa can improve the working memory in seniors, according to a new study. That's because it's high in a compound called flavonol, which protects brain cells from damage. Flavonol is also found in tea, grapes, apples and red wine. The cocoa study found that those who regularly drank cocoa also, "scored high in the ability to relate visual stimuli to motor responses, working memory, task-switching and verbal memory. This study provides encouraging evidence that consuming cocoa flavonols as part of a calorie-controlled and nutritionally-balanced diet could improve cognitive function," says lead study author Giovambattista Desideri, M.D.
Coffee
Drinking coffee, and the caffeine contained therein appears to block the brain inflammation often associated with diseases such as Alzheimer's, reports a study. "This discovery may eventually lead to drugs that could reverse or inhibit mild cognitive impairment," says Professor Gregory Freund of the University of Illinois' College of Medicine. So have that second or third cup in the morning!
Make sure to talk to the doctor about diet, especially if they are on prescription medicines that can be affected by certain foods.
When evaluating senior living communities, make sure they offer healthy food options that can help enhance your loved one's brain fitness.
Want to ensure a healthy diet for your loved one?
Assisted living and independent living can be a rewarding and positive experience for the family, and healthy nutritional choices play a big part in it. Learn how we've combined world-class care with the best practices in assisted living.