Lakewood Place and River Oaks Place are historic buildings in Loudon, Tennessee that have been renovated to serve the community. Each location provides the best in senior living. Learn more about them below, then contact us to schedule a tour or learn more about your options.
Lakewood place
Lakewood Place is located next to River Oaks Place in Loudon, Tennessee. The community offers thirty-four assisted living units and an activity center. In addition, it has a wellness center and on-site physical therapy through a variety of preferred Home Health partners.
It offers spacious common areas, a dining room and sunrooms. In addition, Lakewood place has spacious private suites for residents.
Daily activities include an art studio, a movie theater, an exercise center, a beauty salon, a coffee and ice cream bar and lounge space. We want our residents to be happy and feel as though they are in a hotel or country club.
In addition to everything we offer indoors for residents, we also have patios and gardens to enjoy.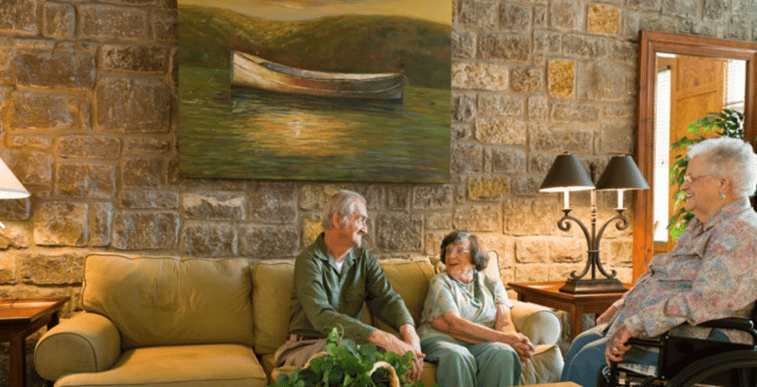 river oaks place
River Oaks Place was originally constructed in 1939 as the Loudon County Hospital. Then, it was named after the legendary Loudon businessman and philanthropist, Col. Charles H. Bacon.
We purchased the three-story brick building. Then, we renovated the property with 40 assisted living suites and spacious and elegant common areas.
The lower floor has been renovated for assisted living, offering a secure environment for memory-impaired residents. The six-acre wooded hilltop location offers wide, open views of the countryside and Tennessee River. Yet, it is also only a few blocks away from banking, cafes and the Loudon County Courthouse.
If you would like more information on Lakewood Place or River Oaks Place in Loudon, contact us today. We'll be happy to show you around and share the benefits of selecting us to care for your senior loved ones.