Giving up the car keys is one of the most significant life-changing events for seniors. You probably share some wonderful memories of cross-country trips taken together as a family. Losing that sense of freedom and mobility for the assisted living resident can lead to feelings of depression and isolation.
That's why you should take a close look at what kind of transportation program is offered by senior living communities that you visit. Here are a few things to ask the administrator and/or the activities director.
Can residents arrange for transportation on short notice?
Being able to get out and about for a spontaneous visit to family or friends in the area is important for many seniors so they don't feel trapped and limited in where they can go and when.
Is transportation easily arranged to and from appointments?
As doctors appointments are important, this should be easily arranged. The community should have no problems scheduling around the time, to avoid stress and the need to reschedule appointments.
What kind of outings does the activity director plan for the assisted living resident?
Look carefully at the activities program, because this is a very big determinative factor in whether your mom or dad will be happy and content in their new residence. Planned outings to see holiday lights, trips to concerts and ballets, visits to public libraries and art galleries are all important to keeping seniors connected with the larger community and engaged in activities that they enjoy. Check out this blog about services you can expect with us at Senior Solutions.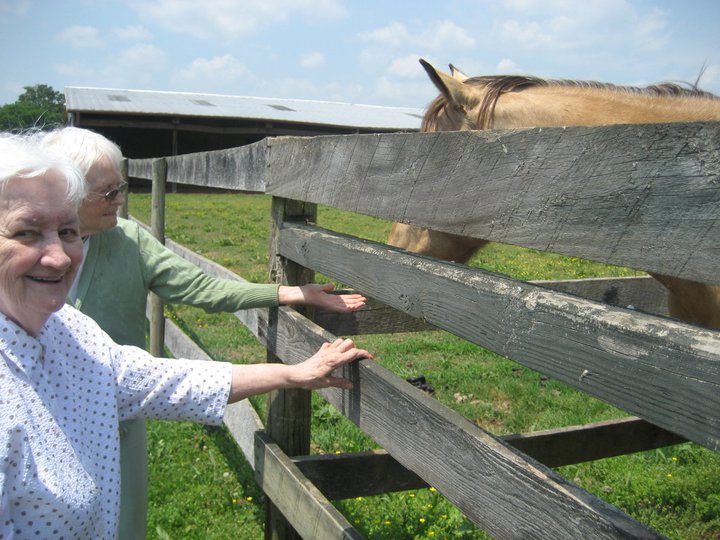 Can they get transportation to favorite shopping malls and restaurants?
It's important for seniors to be able to enjoy their favorite local shops and restaurants; they need a reliable transportation program to get them there and back. These kinds of activities can be beneficial; they should be able to visit the places they enjoy.
Are any nature outings available?
Regular time spent in the outdoors has been linked to a greater sense of well-being and happiness. Even if dad can't hike 10 miles anymore, he can still enjoy the great outdoors and continue his wildlife hobbies. Find out if trips to nearby national, state or historical parks are available to residents. Ask about outings to age-appropriate hiking trails in the area if your loved one is physically capable of a hike.
What about safety?
Finally, it's important that the senior living community provides safe and well-maintained transport vehicles. Inquire about the age of the vehicles and their maintenance schedule. The community should be able to give you this information.
Looking for an active transportation program?
At Senior Solutions, we take your loved one's needs seriously. You can expect personalized care to each individual and a full calendar of events.
Schedule a tour
at one of our communities today, and make sure to ask about our transportation system.