A reverse mortgage is a loan for seniors that allows them to convert their home equity into cash. The homeowner is not obligated to repay the loan for as long as the home is their principal residence.
Unfortunately, there is a lot of bad information about who actually qualifies for a reverse mortgage. They can be great options for unlocking money for care—even while one spouse stays in the home.
Who's a Good Fit for Reverse Mortgages
A reverse mortgage is a good fit for you if:
You want to stay in your home for a long period of time
You're house rich but cash poor
You are more 80 years old and need money for medical expenses or home care
You're between the ages of 62 and 72, find your assets diminishing, need help to get by or just need to pay off your existing mortgage
Your spouse requires senior care at home
As with any loan, borrowers must satisfy certain eligibility requirements. Borrowers must be at least 62 years of age. All homeowners must sign the loan papers. And most importantly, owners must occupy the home as a principal residence.
What Properties are the Best Fit for Reverse Mortgages
The following property types are eligible for reverse mortgage loans, and must meet all FHA property standards and flood requirements:
Single family home or 1-4 unit home (with one unit occupied by the borrower)
HUD-approved condominium or manufactured home
Mobile homes and co-op units are not eligible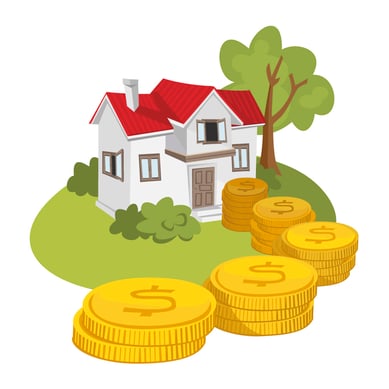 Who Reverse Mortgages Are Not For
The following individuals should avoid reverse mortgages:
Seniors without long-term care insurance who need to relocate to a senior care community
Families that have owned the home for generations and want to continue to pass it on
Married couples who do not have both names on the property title
Married couples where one spouse is under the age of 62 and the younger lives in the home
Seniors whose homes have very low property values
Do you think a reverse mortgage is for you?
If you think a reverse mortgage might be an option for you or your families, make sure you learn the details yourself. Any Senior Solutions executive director can refer you to a VA-licensed profession. Please, contact us with any questions you may have.