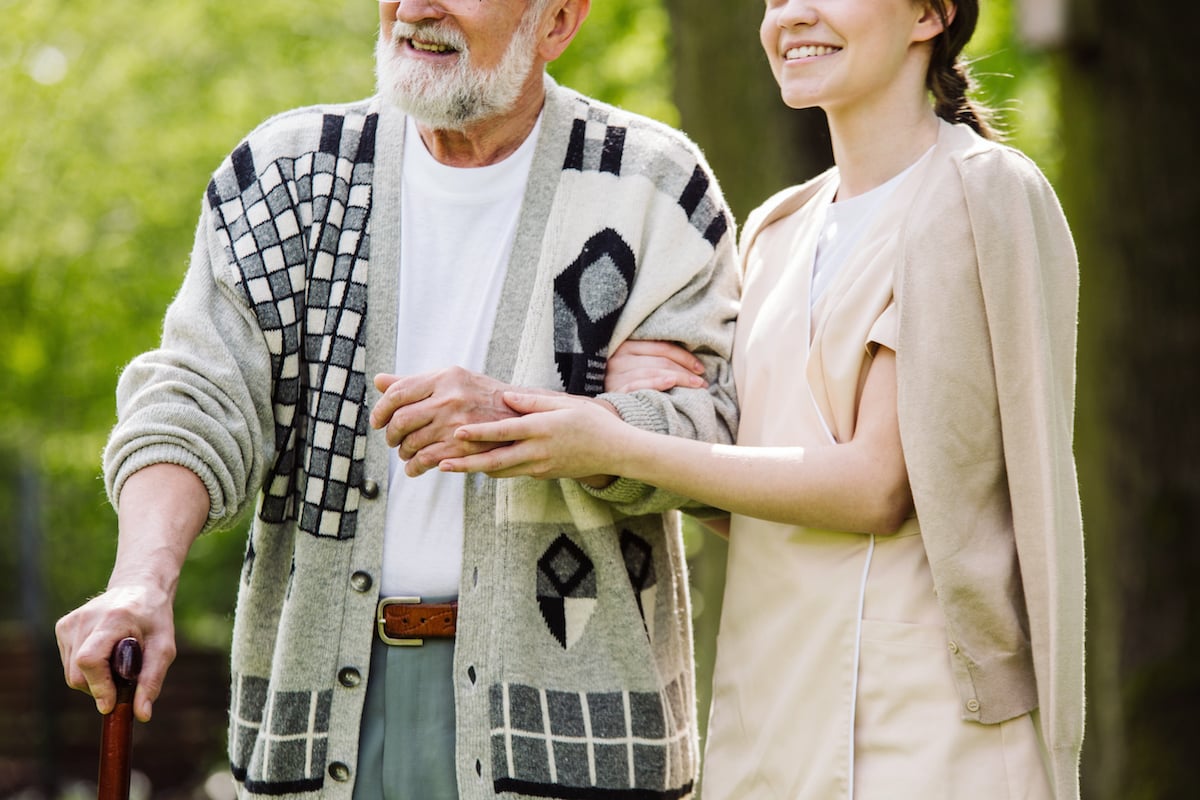 As the number of aging adults in the U.S. increases, so too does the number of individuals looking after their aging loved one. Most often, these caretakers are a spouse or parent and not usually trained professionals. People who choose the caregiver role, or who are thrust into it due to family circumstances, can become overwhelmed by the responsibility and begin to suffer from what is known as Caregiver Role Strain.
Caregivers often become victims of their own compassion when caring for loved ones who can no longer look after themselves. Because caregiving can be an all-encompassing, 24/7 responsibility, caregivers can easily lose sight of their needs and risk their own good health. This is especially true if the person being cared for suffers from a long-term progressive disease such as dementia or Alzheimer's disease.
If you're one of the millions of Americans providing daily care to a loved one, be aware of the risks to your health that caregiving can cause, and be on alert for warning signs and symptoms of Caregiver Role Strain. Anyone who is the primary caregiver for a loved one with a chronic illness takes on a role that can become both physically and psychologically debilitating.
Senior Solutions Management Group, managing personal care homes throughout the Southeast United States, is sharing some strategies to help with caregiver role strain.
Are You a Caregiver?
A caregiver is someone who provides care for a person--usually a family member who is ill. This designated caregiver has high expectations placed upon him or her to provide good care and watch out for the safety of the person needing care. Typically, caregivers render care in a home setting, though sometimes, the burdens of care convince caregivers and their families to turn to an assisted living or dementia care community setting.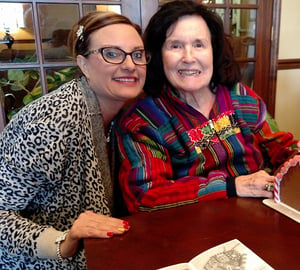 For those with Alzheimer's or other dementia-related illness, caregivers often provide help with dressing, preparing meals, feeding, assistance with toileting, and bathing. The largest proportion of these caregivers are spouses, followed by children and children-in-law; most are female. Many live in an exhausting state of hyper-vigilant watchfulness for those dementia patients who suffer from wandering symptoms. This occurs in nearly two-thirds of people with dementia; once dementia or Alzheimer's patients wander once, they are almost certain to do so again.
While informal caregiving is a rewarding opportunity to help a loved one, it is also very demanding. Even when a caregiver is highly motivated to perform his or her role, he/she may have physical limitations or impairments such as vision problems or limited upper body strength which makes for greater elderly caregiver stress. Caregivers need to maintain their health and ability to serve the care recipient, so it's important that they acquire the skills and knowledge needed to do this important job well.
What is Caregiver Role Strain?
"Caregiver Role Strain" is a term used to describe the symptoms and signs associated with caregiving.
Becoming a caregiver requires taking on a great responsibility, and for many people does not happen by choice. In addition to meeting the daily needs of the care recipient, caregivers often have to deal with additional stressors such as:
A resistant and/or angry care recipient
Family disagreements
Legal and financial challenges/burdens
Changes in work and home life
Physical and emotional burdens
Uncomfortable feelings such as frustration, anger, guilt or depression
What are the Signs of Caregiver Stress?
Caregivers of family members experience an increased risk of caregiver stress and burnout. However, any caregiver should be aware of symptoms of Caregiver Role Strain, which can be grouped into four main areas:
Physical: Unplanned weight changes, heartburn, constant fatigue, changing sleep habits, muscle aches, increased illness, stooped posture, neck pain, and sweaty palms.
Emotional: Anger, sadness, crying spells, frequent mood swings, irritability, feeling worthless or guilty, thoughts of death or suicide, inability to concentrate, looking for magic solutions, denial about care receiver's health status and prognosis.
Behavioral: Social withdrawal, loss of interest in hobbies, increased use of drugs or alcohol, avoiding decision-making, low job productivity, forgetfulness.
Social: Problems with marriage or children, intolerance of others, loneliness, resentment, self-isolation from friends, perceived lack of support from others.
It's normal for caregivers to feel overwhelmed or experience other negative emotions and symptoms. But it's very important not to ignore these signs, as doing so can lead to serious caregiver illness.
Why is it Important to Treat Caregiver Role Strain?
Caregiver Role Strain can be extremely serious for the caregiver and potentially affect the well-being of the person being cared for.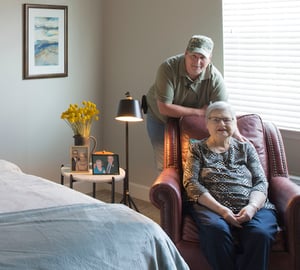 Too often, caregivers neglect their own well-being as they turn their focus to taking care of a beloved spouse or another family member. This self-neglect, particularly over a long time period, can cause increased illness, loss of physical strength that makes caregiver duties even harder, and potentially, permanent damage to the caregiver's health.
For example, people with dementia require high levels of care and support, which unfortunately can result in elderly caregiver stress. In fact, such caregivers are sometimes referred to as invisible second patients, because of the negative physical and psychological impact of the caregiver role.
Furthermore, it can be dangerous to the person under care when a burned-out, sick caregiver can't provide the necessary level of care.
Research has shown that family caregivers who experience high levels of stress age prematurely and may lose as much as 10 years from their life. Further, 23 percent of family caregivers who perform this role for five years or longer report that this has caused their health to deteriorate, and rate their health status as fair or poor.
By recognizing and intervening when Caregiver Role Strain hits, there are a number of positive outcomes for caregivers:
More competence and confidence in their ability to perform the caregiving role
Satisfaction with their role as primary caregiver to a loved one
Positive feelings about the care recipient and their ongoing relationship
Ability to utilize resources and internal/external sources of strength to effectively manage caregiver stress
Flexibility in dealing with difficult behavior from the care recipient
• • •
Want to learn more about Caregiver Role Strain?
We're here to answer questions about your unique situation
Interventions for Caregivers
Each individual's needs are varied but extremely important for the health and wellbeing of both the caregiver and care recipient. Caregivers who find effective coping tools are better able to see their role in a positive light and recognize the significant impact they have on the loved one in their care.
While the signs and symptoms of Caregiver Role Strain can seem like a huge hurdle to overcome, there are a variety of positive steps that caregivers can take to alleviate the stress and strain of their responsibilities.
Make Health and Wellness a Daily Priority
While caregiving can often be a busy, around-the-clock job, maintaining a life outside of caregiving is essential to your well-being and helps fight off symptoms of depression and isolation. Self-neglect is one of the most common side-effects of caregiving. As a result, caregivers can become sick and ultimately unable to continue caring for their loved one.
First, don't neglect your physical health.
Get plenty of sleep so your body can recover and recharge for a new day.
Exercise! Get outside for a daily walk, or whatever type of exercise you enjoy. Learn how to do simple stretching exercises to relieve tension and help maintain muscle tone. Strive for 20-30 minutes of physical activity each day. Try this: while your care recipient is napping or friends and family are visiting, go outside for a brisk walk.
Eat healthy meals - a diet rich in proteins, fresh fruits and vegetables, complex carbohydrates, and plenty of water are important. Avoid excess alcohol consumption.
Make time for your doctor. Don't neglect any medications you are prescribed and be honest with your doctor about how you're feeling.
It makes sense that maintaining physical health would be important for the daily duties of a caregiver. However, maintaining your emotional health is just as important in preventing Caregiver Role Strain.
Take a break. Carve out a piece of "you time" each day. Setting aside time for yourself could be a simple activity like taking a relaxing bath, enjoying a book for an hour or so, or going out with friends.
Don't lose sight of what makes you happy. Make time to continue the hobbies and activities that were important to you before becoming a caregiver. Find ways to laugh with friends or through activities such as watching funny movies.
Exercise! Wait, didn't we already mention this? In addition to keeping your body strong, regular exercise releases hormones that reduce stress. Try going for a run or exercising when you're feeling overwhelmed.
Give your mind a break by organizing your routine as much as possible. Write it down in a daily reminder calendar or logbook. Prioritize by task importance. Have a list of key phone numbers, health records, and medical contacts handy for ready access if needed. If you're not already, try using a log and medicine management tools (such as daily pill boxes) to help keep the care receiver's medicine in order so that you provide it at the right time and the right dosage.
Educate Yourself
As caregivers, we find joy in that every day can be an adventure with those we care for. However, those adventures can throw curveballs at us when we least expect. While we can't always see what obstacles we will face with our loved ones in the future, we can educate ourselves properly and have the confidence to face them head-on.
In addition to maintaining your own daily health and wellness, talk to your physician and/or your care receiver's physician about your limits and concerns regarding caregiving duties. It doesn't hurt to be prepared for any situation. If you haven't already, consider taking a class in first aid/CPR so you're equipped to handle an emergency.
If you are a caregiver of someone with Alzheimer's or other dementia-related illness, it is important to educate yourself about the prognosis and the care receiver's expected progression. Make sure you understand the best techniques for dealing with symptoms such as acting out, disorientation, paranoia, and wandering.
Learn about resources available in your community. Ask questions. Demand to be heard. If you find out that your community is lacking an important resource, reach out to your local politicians and see what can be done.
• • •
Unsure what senior resources exist in your area?
Click here to contact us for help
Look for Emotional Support
It is often surprising to discover the value a support group can provide. First of all, you can get practical problem-solving tips in an encouraging and non-judgmental forum. Caregivers in particular benefit from a place to discuss their struggles with others who know exactly what they're going through.
Build your own support team. Find someone, or a support group, with whom you can share your feelings, frustrations, and anxieties. These should be people you can count on, which may or may not include family members. Trusted neighbors, friends, a favorite nurse, or your chaplain/spiritual guide are often ideal members of a support team. Reach out to them when you need a break and/or feel overwhelmed.
Ask for Help
Successful caregiving should never be the sole job of just one person. However, too often caregivers try to shoulder responsibilities by themselves and take on too much. They try to go it alone, not wishing to burden friends or family with the difficult demands of caregiving. Caregivers must reach out for help so they get some downtime for themselves to recharge.
Don't fall into this trap! Trying to take on all the responsibilities without ever getting help is a certain recipe for caregiver stress and burnout--and is no good to the person for whom you're caring.
Recognize that your needs and feelings count. Caregivers are perfectly within their rights to say "I can't do it" and ask for outside help.
If family members can't be relied upon, primary caregivers should see out help from friends, clergy, or others they trust. If there aren't other family members nearby or friends that can help, reach out to your or your care receiver's physician and ask about senior care resources in your area.
Be Flexible and Realistic
As a caregiver, it's important to be flexible enough to make changes to better cope with caregiver demands. Also, it's important to understand your own capabilities.
Don't ignore your own needs. Accept and acknowledge that taking care of someone is a heavy responsibility which requires lots of energy. You have needs and limits to what you can do some days.
It's important to accept that events outside of your control will occur. For example, chronic and progressive diseases such as dementia or Alzheimer's can result in sudden health changes from one day to the next.
Embrace forgiveness and humor. Learn to forgive yourself when you need a break or feel overwhelmed. Forgive the care receiver who is unable to relieve you from your role as caregiver. Remember that you can embrace humor as a positive coping tool.
Nobody can be a perfect caregiver all the time. There will be days when you're impatient and irritated. Learn to accept that frustration is normal and natural. If and when the time comes when you simply don't feel able to continue caregiving, don't feel guilty.
Being a caregiver is a challenging role, so don't ever feel guilty about needing support or a little break. Continuing care when you are unable is at the expense of you and your loved one's safety. Instead, begin to research senior living communities that can help your loved one live more safely and comfortably.
Recognize the Rewards of Caregiving
Yes, caregivers must watch for symptoms of stress and strain related to their responsibility. However, with a balanced and healthy approach, the benefits of caregiving can be positive and rewarding.
Though caregiving is without a doubt difficult, many find it rewarding as well. For example, the American Psychological Association did a study which concluded that caregiving can bring benefits to the caregiver, including:
Giving their life meaning
Pride in success as a caregiver
The ability to give back to someone else
A sense of being important and needed
Learning to put someone else's needs first
Don't hesitate to feel good about your role. Look at the positive side of what you, as a caregiver, are doing. It's okay to take pride in the fact that your loved one has you to help.
It's Okay to Take a Step Back
Sometimes, the responsibilities and strain of caregiving are simply too much for one person to handle effectively and safely. It is important to consider when your loved one's needs go beyond the care you can provide.
When Caregiver Role Strain becomes too much, the best solution is to find an excellent community setting where care is provided by trained experts in an environment that is secure and safe to prevent wandering and other accidents.
There are many resources out there to tap into for caregivers who need help, such as the Alzheimer's Association. However, sometimes it helps to sit down with a knowledgeable professional who can assess your family's unique needs.
Senior Solutions Management Group is a top senior care provider with assisted living, memory care, and independent living communities in Tennessee, Georgia, Louisiana, and South Carolina. Our professional staff would be happy to schedule a no-obligation, free meeting in order to discuss how we can help the unique needs of you and your family. Click here to find the community nearest you.