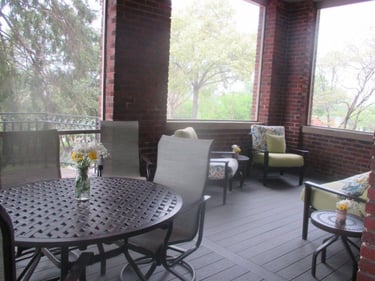 Before you make any decisions about which Tennessee senior living community is best for your loved one, try to visit as many communities as possible. A few suggestions that will help you make the best possible decision:
Schedule a tour at each location and visit your top choices more than once, at different times of day;
Talk to residents and key administration and staff;
Ask your friends, physician, co-workers and neighbors if they have knowledge and opinions about the various communities;
Invite trusted family and/or friends along when you tour so you have another set of eyes and ears;
Take detailed notes and photos, if you wish, at each location so you can sit quietly and evaluate the options later;
Ask to sit down for a meal to assess the food and service quality of the dining room.
10 health care queries
While Tennessee senior living communities don't provide medical care per se, they are obligated to ensure that their residents have good access to health care, either on or off site. If your loved one is in Tennessee assisted living, these communities must, under state law, safely and effectively meet their resident's medical and other needs.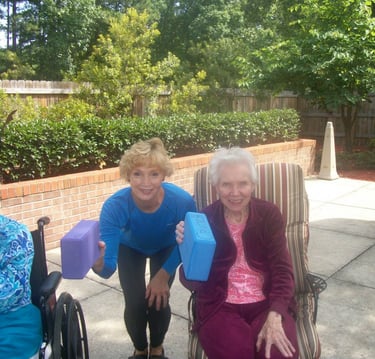 The health care needs of your loved one are probably one of the biggest motivators for a move to senior living. It's critical for you to ask at least these 10 questions so you understand the capabilities of the community in managing and coordinating your loved ones' medical needs. Also, that includes medication management and potential future healthcare requirements.
Are there health checks available such as glucose monitoring, weight changes?
If there's no nurse available, do nurses regularly visit or are available on-call?
What health care providers routinely visit and what type of services do they offer?
How does the senior community facilitate your loved ones' access to local healthcare and/or social services?
Is someone available to help schedule appointments and/or transport residents to medical appointments?
Under what conditions would senior care staff phone 911, a physician or family members?
If my loved one is experiencing unusual pain or discomfort, is there a physician on call or on staff who can see him or her as needed?
What is the policy regarding medication management? What procedures exist for administering medication to residents?
Are residents allowed to self-administer medications? If so, how does the senior living staff determine that capability?
What kind of assistance is available for those needing wheelchairs, walkers or other assistive mobility devices?
Finding the right Tennessee senior living community requires lots of research, time and effort. But your loved ones are worth it, aren't they?
Want to ensure you make the right choice for your loved one's move to Tennessee senior living?
Assisted living can be a positive experience for the family. Learn how we've combined world-class care with the best practices in senior living.