Antebellum Grove is located in Warner Robins, Georgia and offers all the comforts of home. Our highly trained staff provides personal attention to each resident and takes the time to make a difference in their lives. Our personal care services are designed to assist residents, providing them with optimum health and well-being through intellectual and recreational exercises.
We strongly believe that the key to a happy and content resident is a variety of fun and stimulating activities. Residents always have the option to participate in activities such as taking a walk, sitting on the patio or caring for flowers in our garden.
Also at Antebellum Grove, residents can stay connected to the local community with visits from local groups, like the Girl Scouts, and through group outings. Our activity director is always adding fun activities to the calendar, such as dancing, attending local festivals, holiday parties with live music and making art.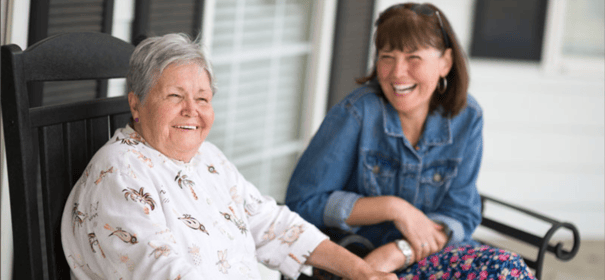 The Retreat
The community also features The Retreat, a dementia care program. Residents here enjoy a secure environment with a professionally-trained staff. We take a family-based approach to dementia care, providing support to your family as well as your loved one. Here, we strive to foster an atmosphere of dignity, independence and purpose for our residents with dementia, attending to their individual needs. Our staff understands the benefits of being a best friend to your loved one, helping now instead of later.
Contact us to schedule a personal tour and learn more about how we are caring for seniors in our assisted living and dementia care programs. Our executive director and staff at Antebellum Grove are available to answer questions you may have about our community. You can reach us any time at (478) 953-0706.