Being transparent about your loved one's condition is of the utmost importance when joining an assisted living community. Many families underplay the severity of their loved one's condition, even though they want them to receive proper care. There are a number of reasons why a family would cloak their loved one's condition. In the end, they all lead to difficult situations and possibly denied entry.
Ensure Safety
Transparency is important for many reasons. First of all, an assisted living community must have a full understanding of residents' needs in order to create a safe environment for them to move into. Dishonesty could put your loved one in danger of receiving improper care.
Communicate with your Loved One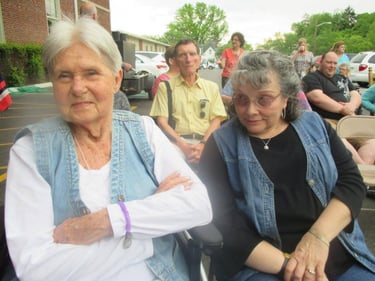 Second, families who withhold information often do so because they haven't gotten their loved one's consent. Blindsiding your loved one is emotionally strenuous for everyone and makes the transition more stressful for the resident.
One flag that communities often look for is refusing a pre-admission assessment. These assessments can take place either at home or during a visit to the community. Their purpose is to diagnose your loved one's needs to guarantee that they can provide the necessary care.
Just as it is important to be transparent with a community, you must also be transparent with your loved one. Address the issue at hand and get their input on assisted living preferences. Although we understand it can be a stressful process, it will be better for everyone if your loved one is willing and informed.
Develop a Transparent Relationship
In the interest of your loved one, it is best to develop an open and honest relationship with their potential community. Be willing to explain any issues your loved one has been experiencing. Let professionals assess their needs and prescribe the best care. This way, your loved one can have a smooth, safe transition from living at home to joining an assisted living community.
If a community suspects that you are withholding information, they may deny residency to your loved one.
We understand that finding assisted living can be stressful, but disclosing all medical information is essential for providing proper care to your loved one. You'll be glad you did it right.
Do you have more questions about finding the perfect senior living community for your loved one? Browse related blogs below, or contact us today to start the conversation.