Father's Day is right around the corner. Is your dad in independent living and needs to move to assisted? Is your dad already in assisted living? Either way, we wanted to show you what a typical day for dad looks like. As always, remember that families are always welcome to visit their loved ones. We're sure he would love quality time with kids and grandkids.
When Dad makes the transition from independent to assisted living he (and you) will be in for a surprise. While he can enjoy all of the peace and quiet he desires, some activities may not be as available to him. This balance of planned activities and individual autonomy are what make assisted living communities to flourish.
The beauty of assisted living is that it offers structure and assistance when needed, but Dad can plan his own day. If he is fairly self-reliant, the schedule for any one person in the community can vary widely to suit individual tastes. Below is a sample day – filled with fun and activities:
The average day in an assisted living community: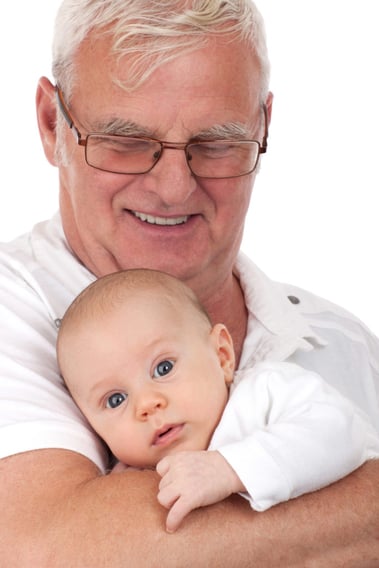 7:00 – Medication and personal care
Depending on his ability to handle daily tasks, this may just be the nursing staff coming in with meds or more assistance as needed with bathing and grooming.
8:00 – Breakfast
Whether in his room or in the dining hall with the other residents – it's his choice every day.
9:00 – Optional activities or health services
After breakfast, it's time for art, music, exercise classes, puzzles or games. This time of day is also reserved for therapy and any medical visits.
10:30 – Scheduled walks or exercises
To work up an appetite for lunch, most communities offer a late morning walk or exercise program.
12:00 – Lunch
Again, Dad has the choice of where he would like to dine.
1:00 – Optional activities or health services
After lunch, it is time for more fun with music, poetry classes, planned outings or onsite concerts. Afternoon medical field trips and onsite care can occur in this time slot.
2:30 – Free time
This time of day is usually reserved for afternoon naps, free time or resident-planned activities and clubs. A chance to wind down as the day wanes, the free time lends itself to the making of friends, enjoying a warm cup of tea or joining in a rowdy game of bingo.
4:00 – Optional programs
Social hours before dinner are always a popular part of the day. It can include special performances, speakers, workshops, sing-alongs and much more.
5:30 – Dinner
Like breakfast and lunch, Dad can decide where and who he'd like to eat with.
6:30 – Showers, medication and personal care
As the day winds down, residents take the evening hours for personal care and grooming.
8:00 – Bedtime
Although not required, most residents are ready to turn in or at least head to their own spaces for some downtime in the evenings.
The amount and variety of activities depend on the size and focus of the assisted living community. Smaller facilities may offer less structured activities, while larger facilities may offer such a wide array of options that they require multiple schedules (one for physical, one for social, and another for interest-based activities).
Remember what's important
Regardless of the number of activities available, the important thing is that you limit the search to only those assisted living facilities that offer activities and schedules that fit Dad's lifestyle. Making the move to assisted living is a big step. And finding a place that fits naturally with his interests and caters to his pace of life will make the transition easier. Do you have a question about a Tennessee, South Caroline or Georgia assisted living community? Contact Senior Solutions – we're here to help.