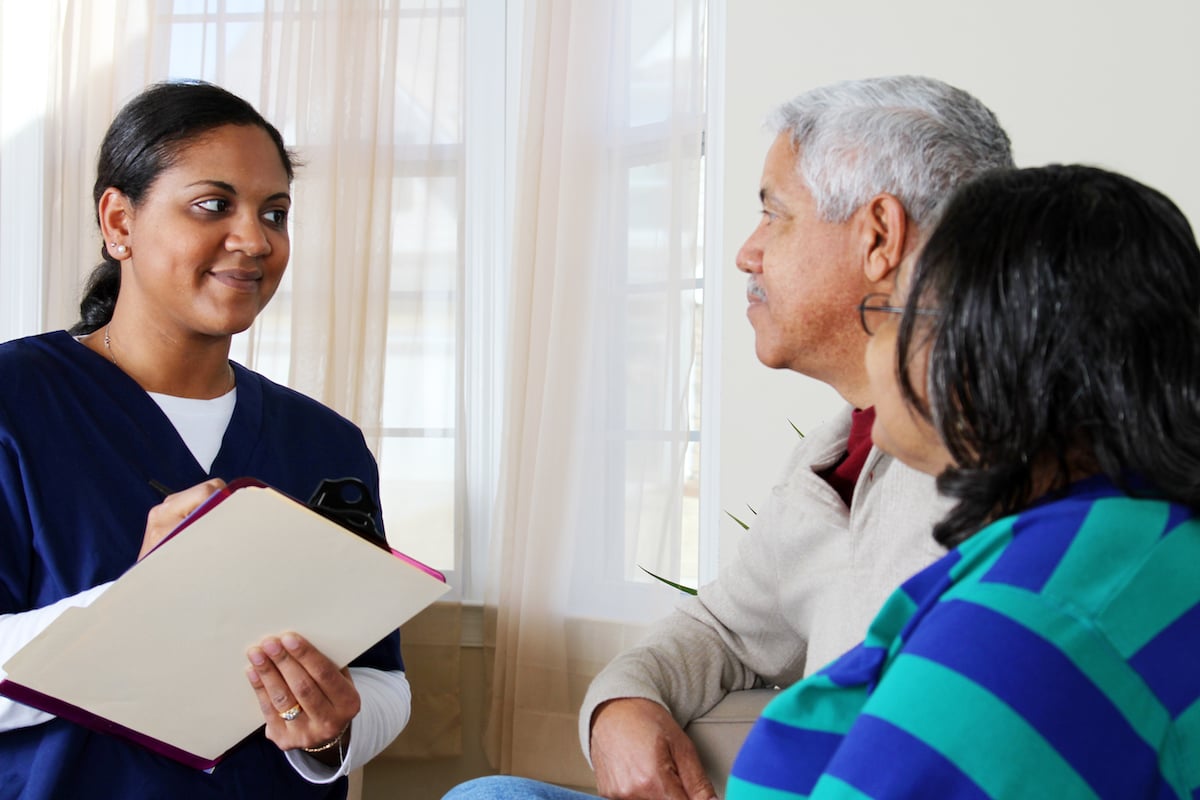 People come in and out of our lives at different moments. While beginning a relationship with caregivers can be uncomfortable at first, many families find that they come to depend on these individuals not only for assistance and support but also for companionship and encouragement.
As a provider of assisted living services, Senior Solutions Management Group knows how important strong relationships and connections are. Forming and maintaining a bond with your loved one's care team helps keep everyone on the same page regarding ongoing care and monitoring their health and progress.
Our team is sharing why and how you and your family can build stronger relationships with your loved one's care team.
Connect with Each Member
The first step to forming any meaningful relationship is to meet in person or schedule a virtual call to connect face-to-face. By putting a face to each name in the assisted living community, you and your family can slowly begin to build a foundation with each member of your loved one's care team.
A good second step would be to spend quality time with members of the care team. Visit the community often (if possible), ask questions, and get to know your loved one's care team as individuals, not employees.
Communicate with Caregivers
One of the best and fastest ways to build relationships with the team at your loved one's community is to explain and share information and details about your loved one's life before they moved into the community.
Share their health history and any health concerns they may currently have. Beyond health and wellness, share information that will help the care team connect with your loved one on a more personal level. For example, their favorite meal/foods, likes and dislikes, and favorite hobbies can help the care team develop practices and programs that your loved one will enjoy.
Show Your Appreciation
We all like to feel appreciated for the hard work we do but showing our appreciation for others is just as important. Your loved one's care team is helping your family member perform the activities of daily living (ADLs), manage their health, and improve their quality of life. Let these individuals know that you care by writing them a note, baking them a dessert, or simply telling them how much you appreciate all their help.
Let Them Do Their Job
This may seem like an odd tip, but believe it or not, clearing the area can actually help you form a stronger relationship with your loved one's care team. If you are trying to handle a task, but someone keeps getting in your way, they prevent you from completing your job efficiently.
Remember that your loved one moved into a senior living community for a reason. These team members are trained and educated on delivering care to older adults.
Additionally, we all need alone time every once in a while to heal and recuperate. While spending time with your loved one while they recover is nice, it is also important to give them the space to heal on their own. Trust that your family member's care team is taking good care of them.
Establish Trust, Honesty, and Respect
The three most important aspects of any relationship are trust, honesty, and respect. Without these three elements, our bonds and relationships would not thrive. The catch is that these things are not developed overnight; it takes time to earn someone's trust and for them to earn yours. That is why finding the right senior living community for you, or a family member is so important.
Our mission is to create a close-knit, family-like environment that focuses on connecting individuals and families at each of our Senior Solutions Management Group communities throughout Georgia, Louisiana, South Carolina, and Tennessee. Senior Solutions Management Group highlights the basics in our communities by enhancing dietary, activity, health, and resident safety experiences to ensure that our communities have a solid foundation to build upon.
To learn more about our assisted living services or to experience what life is like in one of our communities, contact a member of our team or visit our website.