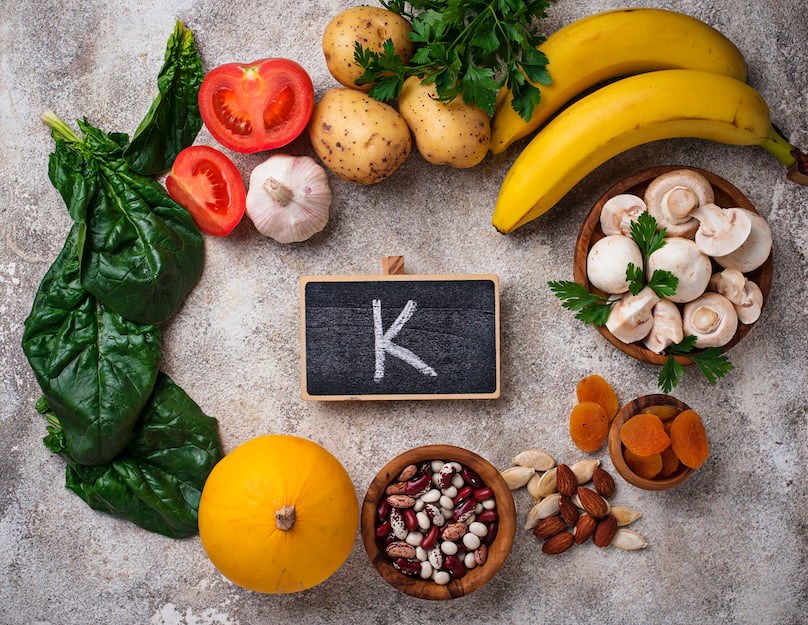 One of the many changes our bodies experience, as we age, is the amount of vitamins and nutrients we require. Mild vitamin deficiencies are common among the senior demographic, as many are unaware of these nutrient shifts.
At Senior Solutions Management Group, we understand the value of vitamins for our residents and older adults. Vitamins, minerals, and nutrients provide us with different health benefits and are essential to our everyday living and body function.
Dr. Mancel Wakham, the Medical Director at Alexander Guest House, Pinnacle Assisted Living, Jamestowne Assisted Living, and Oakwood Senior Living, states:
"Geriatric adults need a proper intake of vitamins and minerals to continue proper body health. There is a problem with the eating habits of geriatric adults because of the change that aging brings to the taste buds. We have bitter, salty, sour, and sweet taste buds. All but the sweet buds decrease in their ability to detect their taste. Therefore, the senior gravitates toward eating what has the strongest taste - sweets. Foods that are sweet do not provide proper nourishment for our bodies. Therefore, if a body is gravitating toward the sweet side in food choices, multivitamins with minerals is a necessary supplement."
Senior Solutions Management Group wants to share which vitamins are the most beneficial for seniors, so you can ensure your parent or loved one is maintaining proper nutrition.
Vitamin B12: Getting Enough as We Age
Vitamin B12 is required for normal nervous system functioning and cell growth. Vitamin B12 requires a unique protein called intrinsic factor for its absorption. The intrinsic factor is in the lining of the stomach; as we age, the lining of our stomach can weaken, resulting in a B12 deficiency.
Aside from absorption, other risk factors for B12 deficiency can include:
Following a vegetarian or vegan diet
Being over 50 years old
Gastrointestinal disorders i.e., Crohn's disease and celiac disease
Surgery on the digestive tract, such as weight loss surgery or bowel resection
Acid-reducing medications
Vitamin B12 is naturally found in animal products, such as fish, meat, poultry, and milk products. Fortified breakfast cereals are also a readily available source of vitamin B12.
Vitamin K: Cognitive and Bone Health
Vitamin K is an important vitamin for seniors for multiple reasons. The Linus Pauling Institute at Oregon State University notes that this vitamin can help assist with blood clotting,, and prevents blood calcification.
A recent study also argues that vitamin K can promote cognitive health in older adults. The study found evidence that vitamin K plays a role in cognition, especially as we age, specifically with memory tracing, or how memories are stored in the brain.
Vitamin K is typically found in leafy greens, like spinach, broccoli, kale, and fresh parsley, as well as soybean oil, and even mayonnaise! While taking vitamin K may not affect our bone density, researchers believe that seniors who take vitamin K2, D, and calcium supplements are 25% less likely to have a bone fracture in their life. On top of all of these benefits, vitamin K-2 has been linked to reducing the risk of cancer.
Vitamin D: One of the Bests
Vitamin D is one of the best vitamins for humans; however, vitamin D deficiencies are common among seniors. Having a diet rich in vitamin D can help create denser bones, boost heart health, and reduce the risk of chronic conditions, such as osteoporosis and arthritis. Vitamin D is essential for older adults because building density in bones and promoting bone health can help prevent fractures and bone breaks.
There are many other vitamins and nutrients that we did not discuss in this article that are beneficial to the senior in your life. Before making drastic changes to your parent or loved one's diet, we highly recommend speaking to a healthcare professional regarding the matter to ensure they are making the right choices for their health.
If you found this blog article informative, we encourage you to visit Senior Solution Management Group's blog for more information regarding senior health!