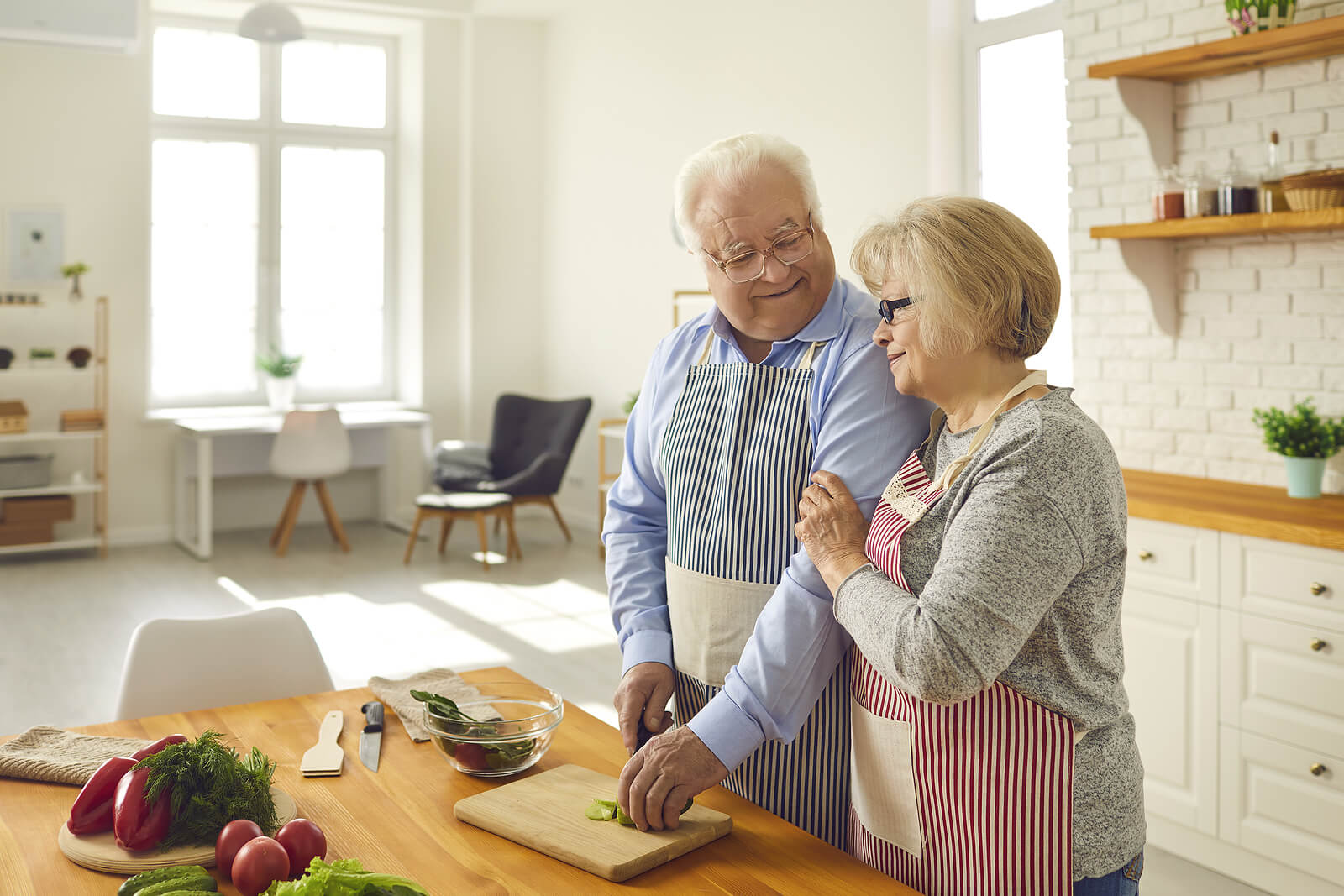 The kitchen is often the heart of the home; the place where meals are prepared, and where friends or family gather for good food and conversation. But for older adults who experiencing a decline in their physical and cognitive abilities, the kitchen can also be one of the most dangerous rooms in the house.
To start, approach kitchen safety with the following things in mind to help prevent common kitchen hazards, like fires and falls, and provide a safe, usable kitchen for someone you love.
Prevent Slips and Falls
Falls are a leading threat to the health of older adults. Since slips are not uncommon in the kitchen, consider the following tips to prevent common kitchen injuries:
Declutter and rearrange the kitchen to reduce the risks of falling or tripping.
Encourage your loved one to wipe up wet, slippery floors as often as possible.
Make sure rugs are non-slip and that non-skid socks or slippers are worn
Improve kitchen lighting by adding push lights or motion-sensitive lights around the room
Make Kitchen Items Easily Accessible
Assess your loved one's kitchen layout, and take the time to make sure everything they use regularly is easily within reach. Keep these tips in mind when rearranging the kitchen:
Keep frequently used appliances and utensils at countertop level or on easy-to-reach shelves to avoid using step ladders or bending over.
Keep countertops as clutter-free as possible to make room for safe food preparation.
Store knives and other sharp utensils safely.
Organize and arrange kitchen pantries so that foods used most often are stored within easy reach.
Improve Fire Safety
Fires are one of the biggest hazards to seniors in the kitchen. To reduce the risk for fires:
Make sure there is a working smoke detector in the kitchen, and check the batteries often.
Keep a fire extinguisher in the kitchen within easy reach, and review the instructions for operating it together.
Hire an electrician to check the wiring and outlets.
Have the stovetop cleaned regularly to prevent grease buildup.
Clean the kitchen's ventilation system regularly to remove grease and fat build-up.
Consider installing automated shut-off timers on the oven and stove.
As your loved one's physical and cognitive abilities decline over time, you may need make further adjustments in the kitchen and home to keep them safe. In other cases, when kitchen use becomes to tasking or dangerous, it may be time to seek alternatives to cooking. These may include:
Having the senior use the microwave as an alternative to the stove or oven.
Making meals for the senior ahead of time and freezing them for later use.
Using a meal preparation service that delivers home-cooked meals to the senior's door.
Talking to your elderly loved ones about kitchen safety and putting the following suggestions into action can go a long way to make their kitchen safer while allowing them to continue to prepare meals for themselves as they age.