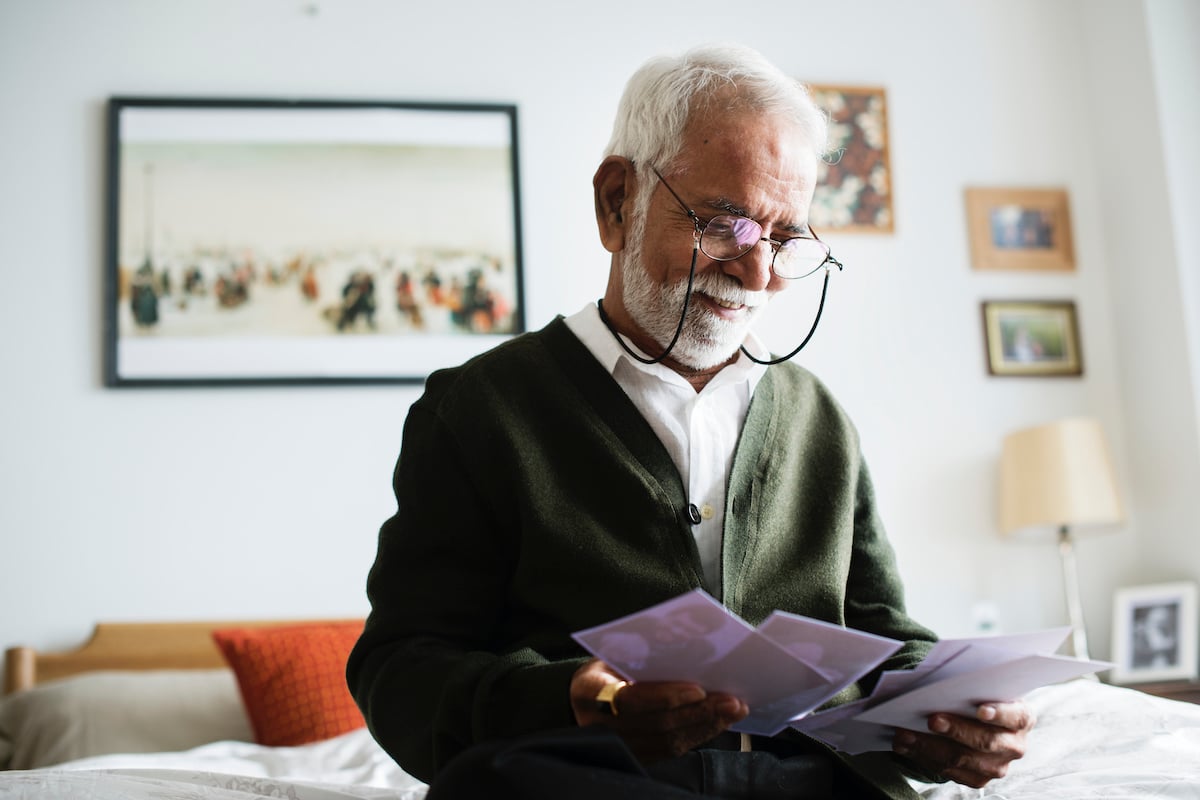 Imagine having the ability to pause any given moment in time and keep it forever. Well, in a sense, you can. Photos are essentially capturing that moment so you can look back on it for years to come.
We all like to reminisce and look back on special moments in our lives. It is with good reason that sharing pictures on social media is so popular. The photographs we see of our friends and family members allow us to catch a glimpse into their lives.
While looking back on old photographs can make us feel nostalgic, they can also help us keep these precious memories fresh in our minds.
Senior Solutions Management Group offers memory care and all-inclusive senior living options throughout Georgia, Louisiana, South Carolina, and Tennessee. We know just how powerful an image can be. Since May is National Photography Month, we are sharing how photographs can stimulate memories in those with memory loss, as well as ways that you can implement images into your loved one's life.
Memories Living in a Memory-Impaired Mind
Alzheimer's disease and other forms of dementia affect memory and cognitive functions. This results in difficulty remembering current activities, events, and, in some advanced cases, family members or other loved ones.
Often, a person's long-term memory is kept safer and can be more easily recalled than short-term memory, making it important to nurture these memories through actively recalling them.
A Picture is Worth a Thousand Words…or Memories
According to alzheimers.net, "image association through photographs can play a key role in allowing those living with Alzheimer's to reminisce about pleasant times in their lives, just as it can also help them to be engaged in the present moment by helping them remember the people in their lives."
Effective during the early and late stages of Alzheimer's disease or dementia, frequently looking through old photos enables an individual memory loss to be reminded of significant people and events in their life. Additionally, current pictures can help keep the people in the person's life fresh in their mind and slow the progression of the disease.
Incorporating Photos into Daily Life
Decorate with Pictures of Significant Places
Pictures can serve multiple purposes. While they can help stimulate memories in individuals living with Alzheimer's disease or other forms of dementia, they can also act as beautiful décor in their home.
Find photos of significant places or scenes from your parent or family member's life and use them to decorate the walls in their home or memory care apartment.
Create a "Life in Picture" Scrapbook
Scrapbooks and photo albums are great tools for documenting significant moments and a person's life history. Be sure to incorporate even the smallest details of their life, including pictures from their childhood, jobs, family members and other significant relationships, where they lived, and their favorite hobbies and pastimes.
Consider creating the scrapbook with your parent or loved one, reminiscing as you make the keepsake. Make sure to place the photos in chronological order and be as detailed as possible in each picture's description.
Continue to Document Family and Friends in Picture
Even though old memories are often easier to recall, it is still important to keep taking pictures and sharing them with your family member. This will help them to stay engaged with family happenings and keep them grounded in the present.
Memory Care at Senior Solutions
Our mission throughout our all-inclusive senior living communities is to improve the quality of life of every individual we serve. The Retreat, our memory care neighborhood and program, is intended for individuals living with a form of memory impairment. Through this personalized programming, residents participate in memory-stimulating activities and enjoy a variety of nutritious menu selections in a relaxed setting that promotes comfort and safety.
Our team of professionally trained caregivers and other team members takes a family-based approach to dementia care, joining you in providing support to you and your family. Our teams work hard to ensure that your loved one is cared for around the clock and aided to accomplish their goals. By sharing in the caring process, we understand the benefits of being a best friend to your loved one. Each one of our team members believes that this is the foundation of exceptional care.
Photographs are a great tool and provide a way for individuals living with Alzheimer's disease or another form of dementia to stay anchored in the present. To learn more about our memory care services, we invite you to contact a member of the Senior Solutions Management Group team or visit our website.