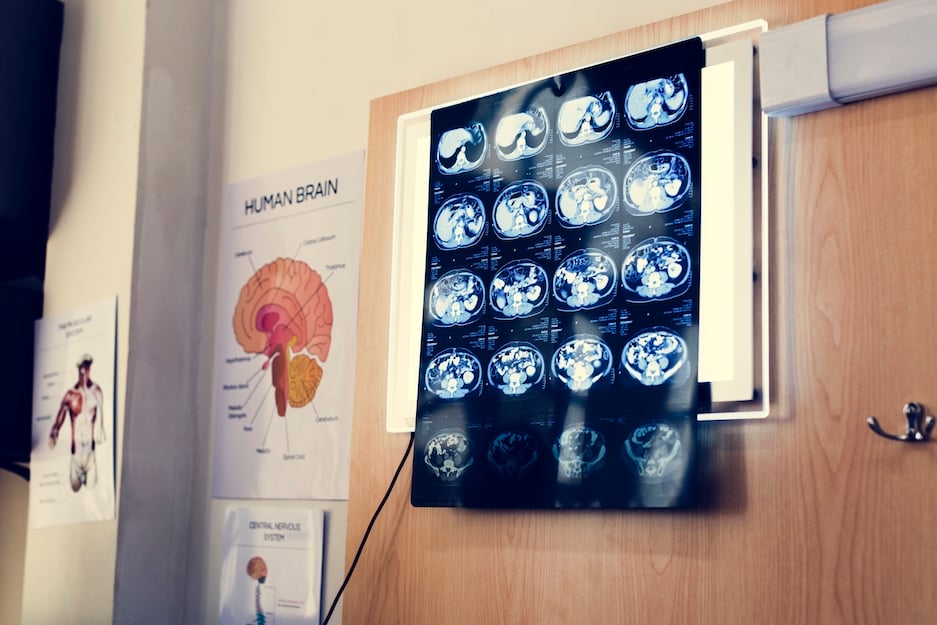 With promising research being done, we are learning more and more about Alzheimer's disease daily. There are many risk factors for the development of Alzheimer's disease, including genetic factors, but we can pinpoint specific behaviors or lifestyle choices that can further the risk of Alzheimer's disease. Senior Solutions Management Group knows the severity of this disease, and that's why we would like to share a few tips on recognizing Alzheimer's disease risk factors.
A Solitary Lifestyle
While you may not think a life of solidarity can cause harm, research has shown otherwise. A recent study out of the Netherlands indicates that loneliness is a risk factor for Alzheimer's disease and other forms of dementia. The study states that those who feel lonely have up to a 40% increased risk of developing Alzheimer's disease.
This is an incredibly important study as seniors tend to isolate themselves. While it is understandable, as you age, your social group becomes smaller; it is certainly not recommended. Social isolation is more severe than a risk factor for Alzheimer's disease. If your loved one is isolated, it can also have adverse effects on their mental health as well as their physical health. While it can be difficult to get out there and socialize, it is important, and transitioning to a senior living community may be an excellent solution. Our senior living communities in Georgia, South Carolina, Louisiana, and Tennessee offer active lifestyles with ample opportunities to be social and make new friends. Check out our communities near you and see if there's a right fit for your loved one!
A Sedentary Lifestyle
Another risk that you may not associate with Alzheimer's disease is physical health. A recent study pinpoints a direct correlation between Alzheimer's disease and a lack of exercise, increasing the risk factor by up to 50%!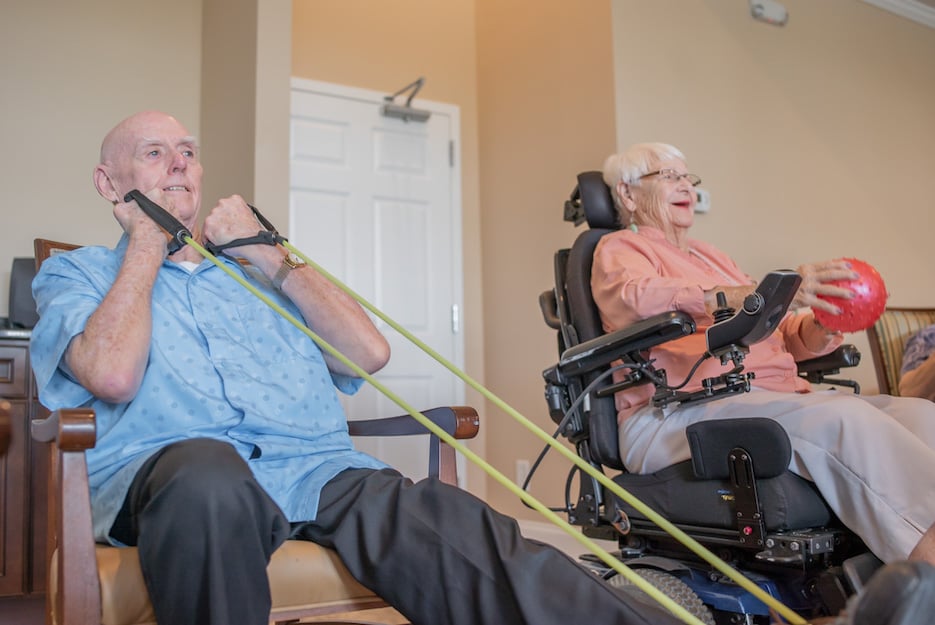 A common misconception about exercising is that it has to be a constant, demanding task that can only work if you push yourself past your limit. The lucky news for seniors is that it is far from the truth. If you're looking for exercises for your loved one, it can be as simple as a walk around the block or a park!
A Mentally Active Lifestyle
There are many Alzheimer's disease risk factors, and it should come as no shock that an idle mind is one of the factors. The solution to this one is simple: engage! There are many activities one can do to promote a healthier and stronger mind, including reading books, completing puzzles, and even playing games! While it may be hard to find the proper rhythm or passion for your loved one, exploring options can help.
A Well-Balanced and Healthy Diet
While it may not be the easiest task, an unhealthy diet is a risk factor for Alzheimer's disease. When a person hears the word 'diet,' they typically think about losing weight or having to cut all their favorite foods out. Your loved one may have to reduce the consumption of certain foods, but they can still eat what they love in moderation.
There are plenty of delicious foods that can help reduce the risk factor of Alzheimer's disease; varying from vegetables to even poultry. An excellent resource for a healthy diet when considering brain health would be the MIND Diet. This diet was studied specifically with the purpose of healthy aging and reducing the risk of Alzheimer's disease!
Making appropriate changes to your loved one's lifestyle can be difficult, but it can help them lead a more prosperous and happy life. Our Senior Solutions memory care communities keep all of these points in mind and offer an experience your loved one can truly benefit from! View our communities and find the community that's right for your loved one.