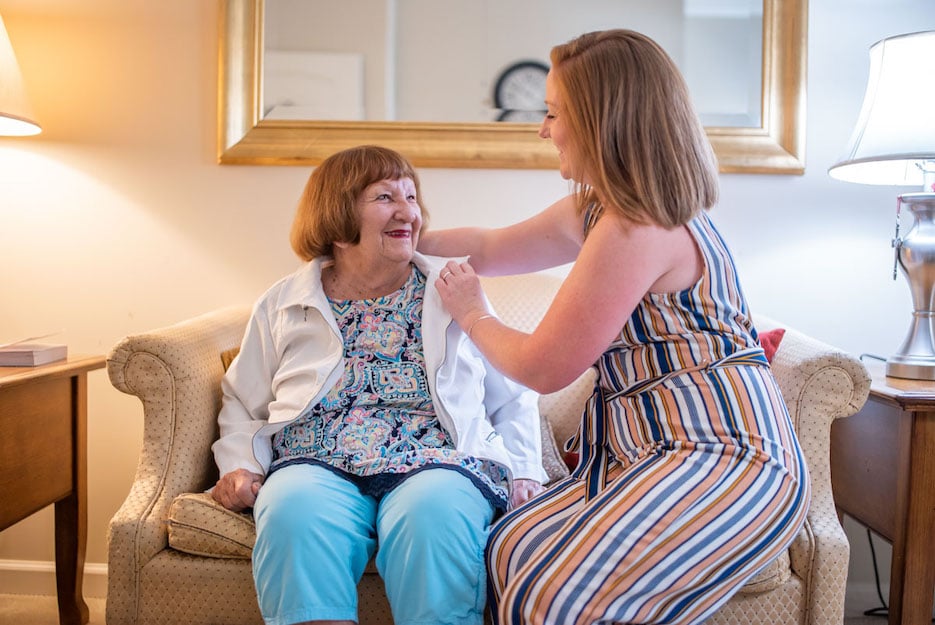 Many families and caregivers are unaware of what respite care services are and the benefits they offer. With informal caregiving growing rapidly, respite care services are something many can utilize to avoid caregiver burnout. At Senior Solutions Management Group, with personal care homes throughout the Southeast United States, we know that caregiving can be incredibly rewarding, but is also a demanding role with heavy responsibility. As a family caregiver, it can be easy to neglect yourself and push yourself well-beyond the point of caregiver burnout. Senior Solutions wants to help navigate the caregiver journey and give you a better understanding of respite care services and how they can help you.
What is Caregiver Burnout?
If you're a part of the 65 million Americans who provide caregiving services to a loved one, you are likely familiar with the stress that comes with this responsibility. Caregiver burnout is a state of emotional, mental, and physical exhaustion that occurs when the responsibilities of caregiving become too much. Factors that can lead to caregiver burnout may also include:
Unrealistic expectations (especially common when caregiving for those with progressive diseases such as Alzheimer's)

Role confusion (caregiver vs. daughter, caregiver vs. spouse)

Placing unreasonable pressure on yourself as the caregiver
During caregiver burnout, the quality of care can drop, and the caregiver can experience certain adverse side effects to their health, as well. Increased feelings of anxiety, depression, drastic weight shifts, loss of appetite, a weaker immune system, and exhaustion are a few side effects that can occur when experiencing caregiver burnout.
How Can Respite Care Help?
Respite care is a short-term senior care option available through certain senior living organizations, like Senior Solutions. Respite care provides caregiving relief when the primary caregiver needs a break from their responsibilities, is going out of town, or an emergency occurs. These services are typically offered for seniors who need assistance in their day to day living, such as personal hygiene and bathing, mobility assistance, medication management, and/or meal preparation.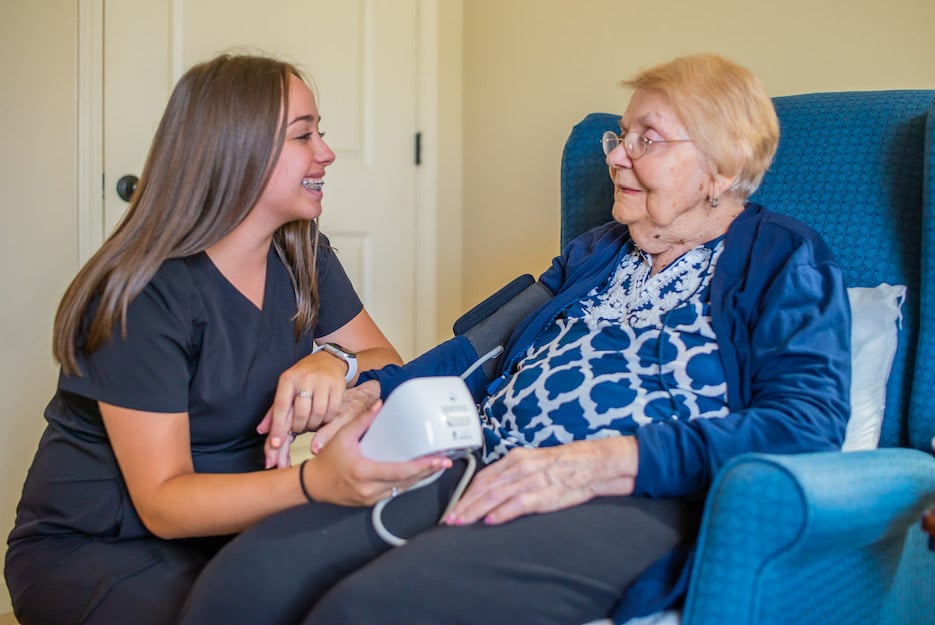 Some respite care services will place your loved one in a senior residential center or can even be administered from their own home. The options available can vary based on the organization, the level of care needed, or the length of care needed. Respite care services can be utilized from a few hours to even a few weeks, and the cost of these services typically vary on the length of care.
When Should You Use Respite Care?
It should be known that the caregiver's health is just as important as the person they are caring for. Continuing care while dealing with caregiver burnout will have adverse effects on everyone involved. Seeking respite care is not a selfish act, and it is understandable that if, as a caregiver, you find yourself needing a break from your duties.
Respite care services can help you and benefit your loved one. All Senior Solutions Management Group communities in Georgia, Tennessee, Louisiana, and South Carolina offer respite care. All respite care accommodations are at a daily rate to allow flexibility in the length of stay.
If you would like to learn more about respite care or find other Senior Solutions' communities that offer these services, we invite you to contact our team!