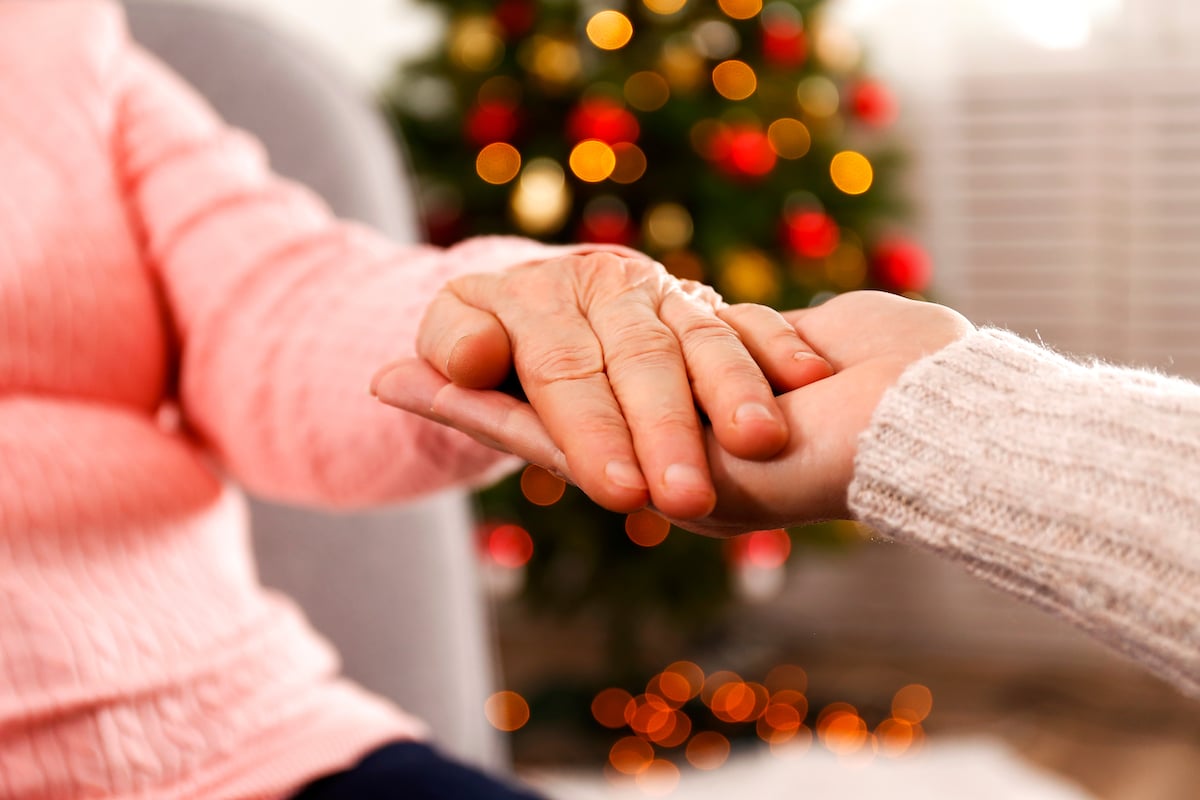 The holiday season is time for families to honor and celebrate their traditions while creating priceless new memories. However, this time of year comes with its own set of to-do items and pressures. As a result, what is meant to be a warm, comforting time of year can often turn into a hectic and stressful season.
Trying to plan gatherings and coordinate holiday parties, hosting family members from out of town, and making sure you get all of your holiday shopping done is a lot for anyone to tackle, let alone for family caregivers. This is why respite care can be such a beneficial option for family caregivers during the holiday season.
Senior Solutions Management Group has all-inclusive senior living communities throughout Georgia, Louisiana, South Carolina, and Tennessee. Our short-term respite care option provides our same all-inclusive care and services, but at a daily rate. We are highlighting how respite care can support your caregiving responsibilities to help you navigate your holiday season with less stress.
What is Respite Care?
The National Institute on Aging defines respite care as "short-term relief for primary caregivers." This type of senior care allows caregivers the chance to handle other responsibilities or take time for themselves while knowing their loved one is receiving the care and attention they need. Respite care can vary in length of stay and benefits caregivers and the individuals receiving care.
Benefits for family caregivers include:
Preventing caregiver burnout

Allowing you to handle other responsibilities
Taking time for a planned event/vacation or in the case of an emergency
Benefits for respite care guests include:
Reducing feelings of isolation and loneliness
Providing mental and physical stimulation
Forming new friendships
Serving as a trial run when considering an all-inclusive senior living community
Why Use Respite Care Over the Holidays?
Reduce Holiday Stress
While the holidays come with feelings of joy and happiness, this time of year can also cause stress. On top of your everyday caregiving duties, you are busy completing your holiday shopping list, decorating your home, and possibly even preparing your home to host family and friends.
Respite care can help take away some of this stress. By using short-term care, you can focus solely on getting ready for the holidays with the peace of mind in knowing that your family member is receiving all the care they need.
Attend Holiday Gatherings
Beyond your immediate family gatherings, you may be invited to holiday parties with coworkers, friends, or neighbors. However, being a family caregiver is priority number one, and you may find yourself RSVP'ing "no" to these events so that you are available to care for your loved one.
Respite care gives family caregivers the chance to RSVP "yes" by stepping in and providing the necessary care and support.
Take Time for Yourself
Due to the change in weather and additional stressors, your immune system may take a hit. If you catch a cold, you will not be the best caregiver you can be. You have to take time out for yourself to allow your body to refresh, but the constant go, go, go of the holiday season on top of providing care for your loved one can make it more difficult for you to find time to rest.
Respite care can help you find the time to do this. With your loved one enjoying all the amenities and care that an all-inclusive senior living community offers, you are free to take time out for yourself and reset.
Let Us Support Your This Holiday Season
Our all-inclusive senior living communities provide quality care, support, and amenities to every resident, family, and guest - no matter how long they are here. As a respite care guest, your loved one will enjoy:
Responsive 24-hour care
Three restaurant-style meals daily during their stay
Housekeeping, laundry, and linen services
Full access to social, educational, and wellness activities
And more!
Respite care is an excellent option for any time of year, but it can be particularly helpful over the holiday season. To learn more about our communities that offer respite care, we invite you to contact a member of the Senior Solutions Management Group team or visit our website.