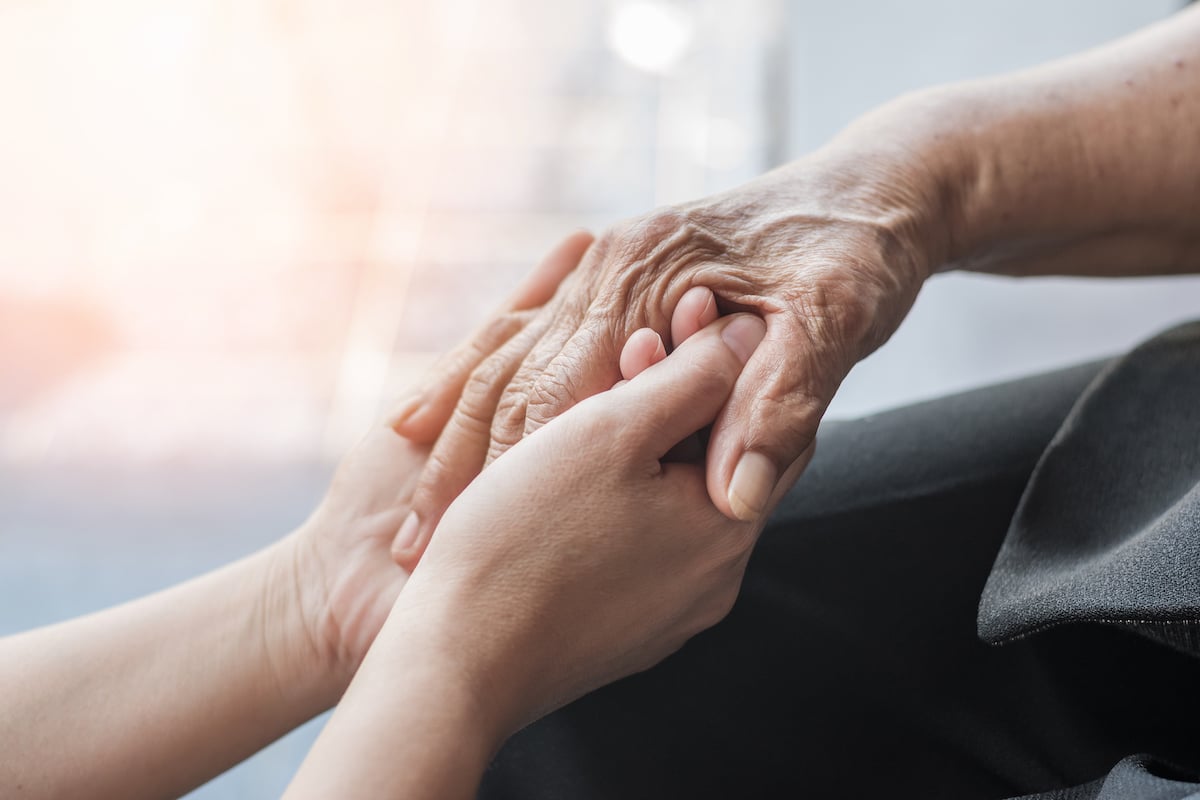 Life can be unpredictable. One day you are living "life as usual," but the next, you could find yourself as your parent's new primary caregiver. These things happen, especially if you have older parents or loved ones.
Becoming a family caregiver can be a lot for anyone, but it can be especially overwhelming for someone who takes on this responsibility suddenly without preparation.
With all-inclusive senior living communities across multiple states, Senior Solutions Management Group understands that your new role will take some getting used to. Our team is here to help ease you into it and better navigate your caregiving journey. This is why we are sharing tips for how you can adjust to life as a sudden caregiver.
Fully Embracing Your New Role
Nothing can prepare you for suddenly becoming the primary caregiver for a parent or family member, and there is no manual that has all the answers or lists step-by-step instructions. The first step to adjusting to life in your new role is to embrace it, and the best thing you can do for yourself and your loved one is to put trust in yourself.
Do not dwell on what your life looked like yesterday or before you began your caregiving journey. Instead, focus on today and what you can do to be the best caregiver you can be for your loved one.
Knowledge is Power – Do Your Research
If you have found yourself as a 'sudden' family caregiver, one of the best things you can do is to learn as much as you can about caregiving practices and your loved one's health conditions. Whether they developed a chronic health condition, have had an unexpected injury, or are recovering from a planned surgery, the more you know about what they are experiencing, the better you will be able to help them.
Talk with your loved one's doctors and do your own research to better understand their condition, the healing process, how they could progress, and what the recovery process or long-term care plan looks like.
By doing your research, you will be more prepared for what your caregiving role will look like and know what to expect in the future.
Timing is Everything
With all things in life, time management is essential to getting the most done in a day. You likely don't yet know how much time your caregiving duties will take up, but you must manage your time to create a balance between your caregiver responsibilities, your job, and your family life.
Create a schedule and establish a routine that outlines everything you need to get done in a day. This could help eliminate or reduce the stress and other challenges associated with your new role.
Prioritize and Practice Self-Care
Prioritizing your own health and wellness is crucial. You may not yet know how much your sudden caregiver role will take out of you, but you are navigating a lot of changes to your lifestyle.
It is common to experience stress and feel overwhelmed with your new responsibilities, so it is essential that you remember to take care of yourself and make time to do something that recharges you. You cannot be your best or provide the best care on an empty tank, so strive to maintain a healthy diet, exercise regularly, and get enough quality sleep.
Recognize When You Need Help
Depending on your parent or family member's condition and how their health progresses, there may come a time when you realize that you need help or you feel that your loved one would benefit from transitioning into an all-inclusive senior living community.
Respite care is a great option for family caregivers. By utilizing respite care services, you can handle other responsibilities or simply take a break while knowing your loved one is safe, taken care of, and receiving the support they need.
Additionally, our all-inclusive senior living communities offer exceptional care and support. Whether your loved one is with us for a short stay or moves into one of our communities full-time, we are always ready to help and enhance their quality of life.
We know that you want what is best for your parent or family member. So whether you have been their primary caregiver for a while now or are just beginning your journey, our team is here to help you along the way.
Learn more about our all-inclusive senior living communities by visiting our website or contacting a member of the Senior Solutions Management Group team.