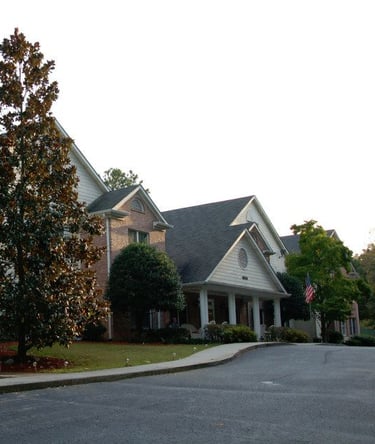 The decision to transition your loved on into a senior living community is an important choice. You should not choose hastily, as there are many options to weigh. Knowing what choices that are available to your loved one is an important step in choosing a senior residence.
Whenever possible, research senior living options with your loved one to identify the model that best fits their needs.
As you embark on this research, keep in mind that moving to an assisted living community is not a sad decision. Even seniors who are mentally and physically active can become isolated and depressed. A vibrant senior assisted living community can provide the social benefits essential for happiness and health.
Understanding Options
In times past when mom needed assistance, her only choice was a nursing home. In this setting, residents typically share rooms and have minimal access to social activities.
Fortunately, many senior care options exist today. They include home care, continuing care retirement communities, assisted living communities and nursing homes. Understanding the difference in these models is critical to guaranteeing that your loved one is properly looked after.
Let's review assisted living and nursing homes.
Assisted Living Communities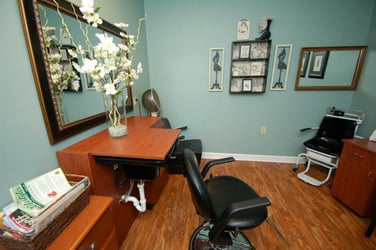 First, let's discuss the benefits of assisted living communities. This residency model is ideal for seniors who require assistance with the activities of daily living. In this situation, personalized health services are available to help them meet their specific needs.
While the health of your loved one is important, assisted living communities also recognize that their happiness and well-being is also valuable. Therefore, they ensure that residents have access to a wide variety of recreational and social activities, specially prepared meals, and an all-inclusive lifestyle. Many assisted living communities also offer transportation to nearby destinations, such as shopping, health care facilities, restaurants and recreational opportunities.
Here, Mom can hand-pick her apartment and decorate with her own furnishings and accessories. Some communities also offer generously-sized apartments with natural lighting and high ceilings. Depending on the type of apartment mom chooses, she may have a small kitchen. However, if she prefers, she can enjoy meals prepared by trained experts and served in a beautiful dining room where she can socialize with her new friends.
Nursing Homes
This option is intended specifically for people who require close attention. They are not suitable for independent adults, but rather for those with serious health problems that need long-term attention. Nursing homes can also be utilized short-term for post-surgery rehabilitation in a facility with round-the-clock medical care. Residents typically share a single room, and have minimal access to activities and social events.
Benefits of Assisted Living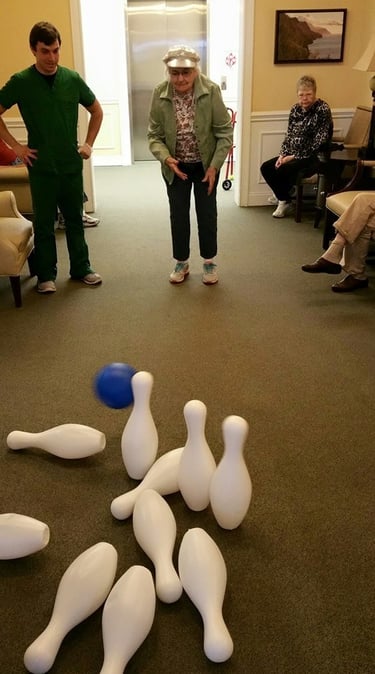 The popular choice for many seniors is assisted living. Here are three good reasons why:
Social stimulation
Repeated studies conclude that seniors thrive when they aren't isolated. Assisted living communities employ activity directors whose singular purpose is developing programs to stimulate the mental and physical health of residents. As mentioned earlier, this is a benefit unique to assisted living homes and not available at nursing homes.
Cost
Assisted living facilities are generally more affordable than their alternatives. Skilled nursing residences are very expensive, because of the 24/7 medical care provided by licensed professionals. In 2014, the amount paid for a shared room in a nursing home averaged $212/day. For a private room, the cost is 10-20% higher. In contrast, assisted living residents paid $3,500/month (costs vary by state) on average, which works out to about $115/day.
Amenities
There's simply no comparison between the amenities offered by an assisted living community and those found in nursing homes. The core design of assisted living communities allows residents to enjoy their life to the fullest with assistance. Conversely, nursing homes focus on providing health care to those who cannot care for themselves.
As a result, assisted living communities offer far more opportunities for residents to engage in their community. They schedule regular social activities and fitness classes to keep residents involved.
If your loved one doesn't require 24/7 medical attention or intensive rehabilitation, then explore the benefits of assisted living. Contact us today to talk about the community nearest you!