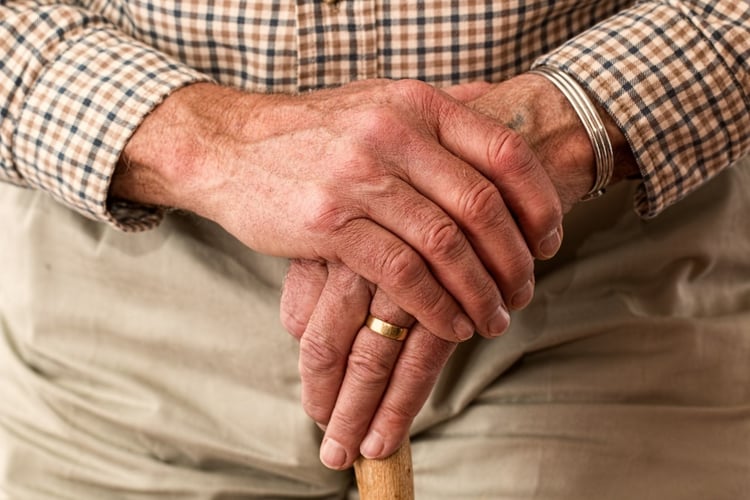 The move to assisted living can sometimes be challenging. Depression can set in even when mom or dad are ready to move and entering a positive environment. Recognizing the signs and seeking proper treatment are essential to your parent's emotional well-being (and your peace of mind) while they reside in assisted living.
Depression in assisted living is different for everyone, but there are some symptoms that can alert you:
Withdrawal from social activities
Anxiety
Unusual sleeping patterns
Excessive worrying
Sad expression or tone of voice
Regular crying
Lack of interest in hobbies
Wistfulness
Although gauging depression in seniors who are suffering from dementia and Alzheimer's can be difficult, there are four proven approaches that will help ease Mom's depression while in assisted living:
Increase Social Interaction
While participating in social activities may the last thing that Mom wants when she's feeling blue, encourage her to attend an exercise class, sing-a-long or crafting session. She may not participate at first, but just getting her out of her room and in the company of other residents and staff may help buoy her spirits. In cases of mild depression, this may be all that is needed.
Light Therapy
Being outside can help soothe depression in assisted living as well. Numerous studies have shown that as little as one hour of daily exposure to natural light can ease the symptoms of depression and dementia. So, take advantage of your community's outdoor amenities and don't let weather deter a senior's love of the outdoors! Find shade or bundle up to adapt to the temperature. If their community has a sun room or enclosed porch, all the better when the weather isn't cooperating.
Talk Therapy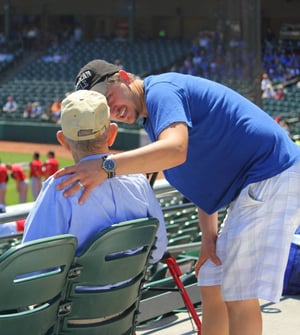 If Mom's depression is mild and she isn't suffering from severe dementia, talk therapy may be helpful. Although some seniors are reluctant to share their concerns and often belittle themselves for feeling blue, talking through the issues with someone who is NOT family can be helpful. Someone from within the community staff or an outside professional can sometimes assist in resolving or relieving personal issues.
Antidepressant Medication
If her depression increases beyond a mild case of the "blues" or lasts longer than normal, it may be time for a conversation with her doctor about antidepressants. Those that are suffering from dementia as well as depression may require medication sooner. Serotonin reuptake inhibitors (SSRIs) have proven to be successful in these patients. They work by manipulating brain chemistry by increasing serotonin to combat depression. Thoroughly discuss antidepressants with your loved one's physician, due to possible medication interactions and other side effects.
Depression in assisted living is a serious concern, and should be addressed immediately. Have you noticed Mom displaying any signs of depression? Talk to her community's doctors and staff about the issue. They may not realize that her behavior in the assisted living community is unusual for her personality. Ask questions and document your observations to aid in addressing your concerns in order to get the best treat Mom's depression.
Searching for a quality Tennessee, South Carolina, Louisiana, or Georgia assisted living community for your Mom or Dad? Contact us today to schedule a tour of one of our many communities. We have one that is right for their needs and yours.