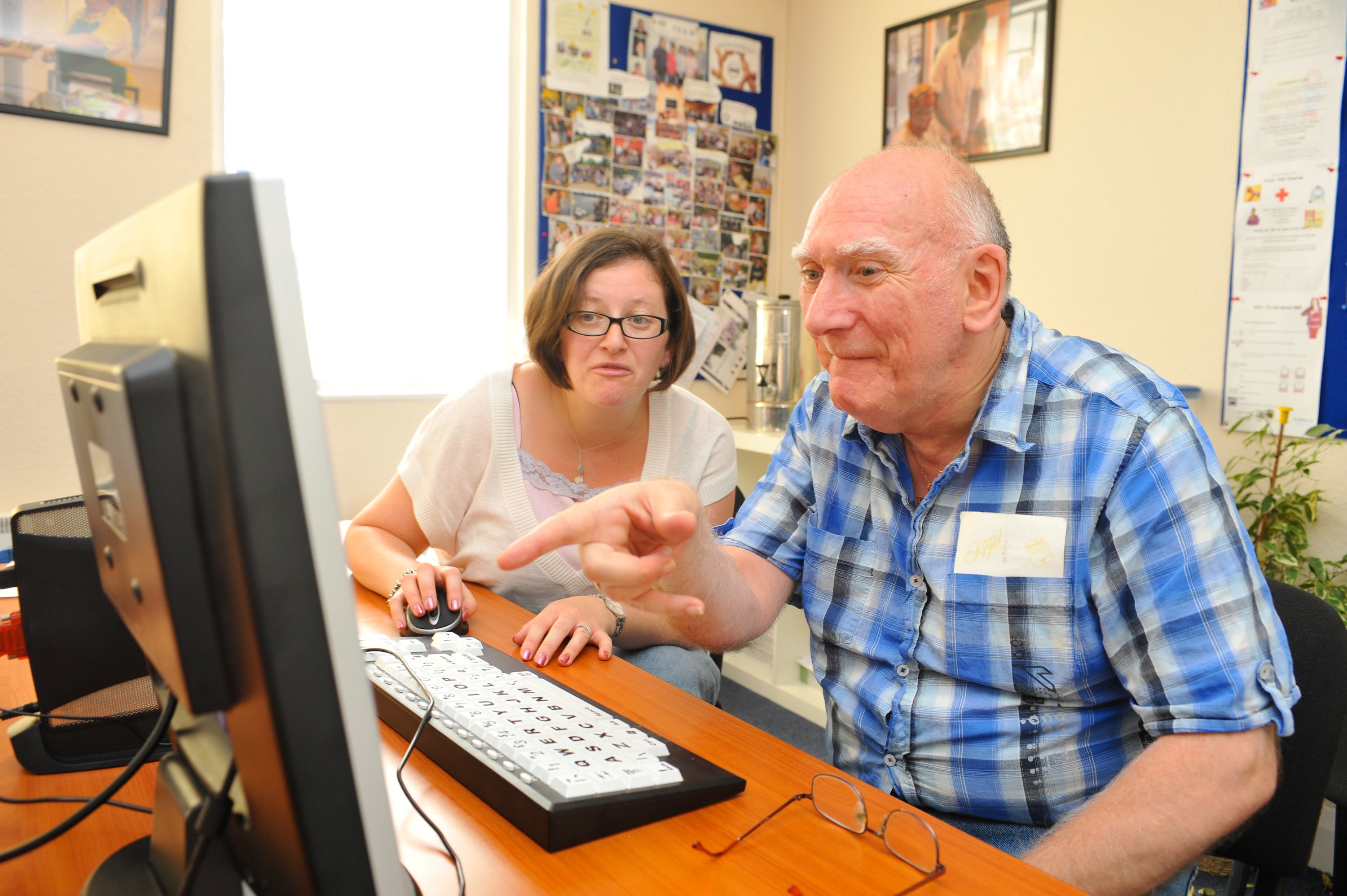 Over the last decade, the senior demographic has made up the fastest-growing segment of the online population. Whether it's staying connected with family and friends through social media or using online tools that put seniors in control of their lifestyle, technology is improving the aging experience.
A recent Pew Research Center analysis of Bureau of Labor Statistics data found that Americans ages 60 years and older spend over half of their daily leisure time (roughly four hours) on their TVs, computers, tablets or other electronic devices.
According to Pew's Gretchen Livingston, "Screen time has increased for those in their 60s, 70s, 80s and beyond, and the rise is apparent across genders and education levels. This rise in screen time coincides with significant growth in the adoption of digital technology by older Americans."
Since there is no way that we could possibly cover all forms of technology in one blog entry, we decided to focus on what is probably one of the easier tech tools for a senior to use: the tablet.
Tablets, which are becoming more and more available (and cheaper) every day, are becoming popular gifts for older adults. Physically, tablets are light and portable, making it easier for someone to carry it from room to room or even on errands outside of the home. As far as ease of use goes, the touch-screen on a tablet is less daunting to use than a computer mouse or laptop trackpad.
Senior Solutions Management Group understands the power of technology and how it can help connect us and enhance our lives. We are sharing a few ways tablets and smart technology can create a healthier lifestyle for the senior in your life.
Reminders: Daily Benefits
Even the most organized of us can be a little forgetful sometimes. Memory loss can play a huge role in the day-to-day lives of aging seniors, which can be a significant concern when common tasks, like medication management, are considered.*
Tablets can help aging adults stay on top of things with a reminder that is set with the touch of a finger. Scheduled alarms with a text description are a handy tool because they can serve as reminders to take certain medications, or as reminders of doctor visits or other appointments.
Most tablets offer a library full of thousands of useful applications. The Apple store alone has over 2 million apps! From video streaming applications, reminders, texting, voice chat, and video chat, there is an app to assist in almost every facet of life.
A tablet has many benefits on a daily basis; it can keep us engaged and active, but its function is entirely up to the user. Tablets and smart applications serve a greater purpose that can connect us and help make our daily lives simpler and easier to navigate. If the senior in your life uses an app that helps with day-to-day living that he or she would recommend, feel free to comment it below!
*If you notice a sudden change in your loved one's memory, especially concerning day-to-day activities, please contact his/her primary care physician.
Increased Knowledge: Access to Information
Gone are the days where research required cracking open an encyclopedia. Thanks to modern technology, researching a subject is as simple as looking at a tablet or smartphone. No one is ever too old to learn about something new, and seniors are no exception.
As adults age and children and grandchildren move away, we sometimes see a decline in a sense of purpose. In our Senior Solutions Management Group communities, we strive to make sure that everyone has a job and/or a role to play if they want it. However, we know that sometimes a sense of purpose can come from researching a new hobby or learning about something new. Something as simple as looking up a new recipe to try can turn a whole afternoon around. Tablets also give seniors the ability to research upcoming events in an area in order to continue a healthy social life.
Thanks to the versatility of tablets, seniors can access information anytime, anywhere - there are no limits when it comes to information seeking!
Engagement: Stay Connected
Learning about the numerous ways we can communicate with each other in today's society can be difficult for someone who did not grow up in the same environment. From email to newer applications like Snapchat or Facebook messenger, the possibilities are almost endless.
Like we stated above, tablets provide those with low dexterity a way of communicating that is much easier than putting a pen to paper. If there are loved ones that a senior would not normally get to see or speak to, using a tablet to email or chat can provide a connection that usually would not happen.
Many communication apps on tablets also include video chat options, giving the senior in your life the ability to see and hear from family and friends. Tablets are a great way to connect with anyone from anywhere, with their larger displays; they are the perfect way to enjoy video communication!
Our Senior Solutions Communities
While tablets and smart technology can be tricky to navigate for some, they can also open up a whole new world of information and connectivity. Senior Solutions Management Group understands the desire to want to feel connected to loved ones and family members. Connectivity is a staple to avoiding feelings of loneliness, which can have adverse effects on one's health.
Senior Solutions Management Group communities in Georgia, South Carolina, Tennessee, and Louisiana, have a heavy emphasis on socialization and connectivity. Our communities seek to connect our residents with engaging and meaningful activities. If you would like more information regarding our communities, we invite you to contact our team!
This blog was updated on March 1st, 2020