When the decision has been made to relocate your senior loved one to assisted living care, there are dozens of questions, considerations and options. The task can be overwhelming. Just take a moment and breathe. Then separate the must-haves from the wants and prioritize your senior care requirements. Once you have established exactly what you are looking for, you can begin evaluating communities. Review this list of must-haves for assisted living when you evaluate the communities that you are visiting.
The Community
Look around and make sure the common areas and bedrooms are clean. Also, check and make sure your loved one can decorate his/her own room, this will make the community feel more like home. There should be welcoming outdoor areas for residents to enjoy with family or on a pretty day.
Safety should be the community's top priority. Look around and make sure fire extinguishers and other safety equipment are visible and ready. Ask staff about emergency procedures and how often they are practiced. Review the state certification and inspection sheets to make sure everything is okay. Lastly, make sure to ask if criminal background and reference checks are completed for all staff.
The Residents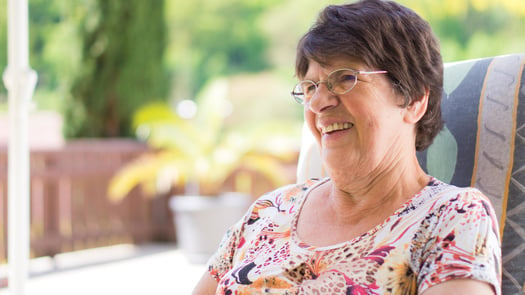 Assisted living communities should make sure all residents are taken care of, this includes regular physician and dietician appointments to make sure health needs are taken care of. If a resident needs to leave for an off-site doctor's appointment, transportation should be available.
Physical programs should be offered on-site for all ability level, including body and brain exercise programs, physical therapy and exercise classes.
The Activities
Residents benefit from community activities, so a calendar of events should be available and shared with residents. Activities offered should include both on and off-site opportunities. Check out some of the activities we offer to residents in this blog.
You should be offered the opportunity to visit on a regular basis; make sure they offer enough time for this.
Contact Us
These are just a few of the must-haves that you should look for when evaluating senior assisted living care. Review the contract and become knowledgeable about what is included and what is extra. When you've found a few favorite communities, go back for random unscheduled visits to get a feel for the "real" management.
Can we assist your family in evaluating or selecting an assisted living community? Contact Senior Solutions for a tour of any of our communities in Tennessee, South Carolina or Georgia.
Want more resources to help with this process? Visit some of these.