Does your senior loved one require assisted living in Georgia? Many individuals can benefit from the facilities provided by a thriving assisted living community. They are ideal for those who desire assistance with daily activities. This includes eating, managing medications, bathing, dressing, and controlling bodily functions.
Aside from these basic functions, there are several ways in which joining one of Georgia's assisted living communities could be beneficial for your loved one.
Click here to see a full list of our communities.
Companionship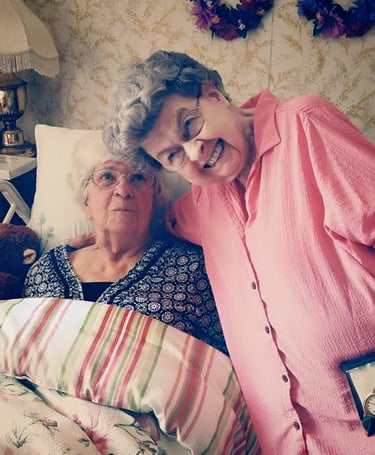 Seniors may start to find it increasingly difficult to get out and socialize as their mobility dwindles. As walking and driving become more of a challenge, they can start to feel very isolated and depressed. However, as part of a vibrant community they will have the opportunity to partake in meals, social gatherings, and exercise groups with their new group of friends.
Safety
Even the most mobile of seniors can experience a fall that can cause serious injury. Instability and even unexpected dizziness can come with age, and for many it leaves them prone to trip. One of the greatest benefits of assisted living care is the constant proximity of trained help--bringing peace of mind to seniors and their families.
Fun
Seniors with limited mobility often spend too much time partaking in solitary activities rather than socializing and having fun. In contrast, seniors in assisted living communities have access to calendars of activities with events that are suitable for everyone. Many communities offer games, musical guests, arts and crafts, movies, coffee hour, bible studies, and much more.
Exercise
Seniors are suggested to exercise regularly to maintain their strength and physical independence. When they are living alone, their exercise may consist of vacuuming or doing dishes. Conversely, in an active assisted living community they will have the opportunity to engage in exercises ranging from yoga to strength building and balance enhancement.
Personal Care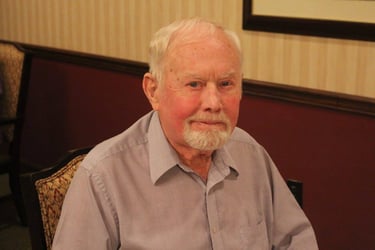 When you look good, you feel good. But if your senior loved one is experiencing issues with mobility or depression, grooming is usually one of the first things that they neglect. Many Georgia communities offer onsite hair, massage, spa and nail services. There is nothing better than looking and feeling your best.
Peace of Mind
When your senior loved one joins a Georgia assisted living community, you will find that all the stress you carry from worrying about their well-being reduces. Likewise, when seniors no longer have to worry about burdening their children, they can better enjoy their time together.
While safety and care are generally the primary concerns when families begin discussing assisted living, the quality of a senior's day is equally vital to the selection process. Also, be sure to review the activities calendar of the Georgia communities you are evaluating to ensure that your loved one will remain happy, healthy and active.
Questions about what activities we offer? Contact us! We'll be happy to go over our community calendar and discuss our philosophies about keeping seniors active and engaged.
Are you considering assisted living in Georgia? See below for other blogs you might be interested in!