People have a lot of concerns with senior communities. They often have negative perceptions about the quality of life, but these views are often inaccurate. We decided to give you some peace of mind by separating some facts from fiction.
Amount of Care
Some people think that all residents in senior communities are disabled, but this isn't always true. Many seniors who live in assisted living are still active and mentally sharp. According to the National Institutes of Health, about 70 percent of people over age 65 will eventually need long-term care for some period of time, although it may not be a permanent need. Some seniors only need assisted living, while others need skilled nursing. It's important to understand the difference.
Although some seniors may need help managing certain conditions or mobility, it doesn't mean they have to slow down. Getting personalized help with activities can make their lives easier and less stressful, freeing up the time and energy to appreciate loved ones and engage in pleasurable hobbies. It makes your life easier too, because you have the peace of mind of knowing they're getting the best care.
Special Care Situations
Some health situations are overwhelming for even the most dedicated, selfless caregiver. Serious memory issues, including dementia, really require well-trained caregivers to work with assisted living activities. Caring for seniors with memory issues is challenging, and keeping them safe is the highest priority. You can count on communities like The Retreat, where our patient staff looks after your loved one like they were our own family. We don't just provide physical care, we also nurture their emotional health and total wellness.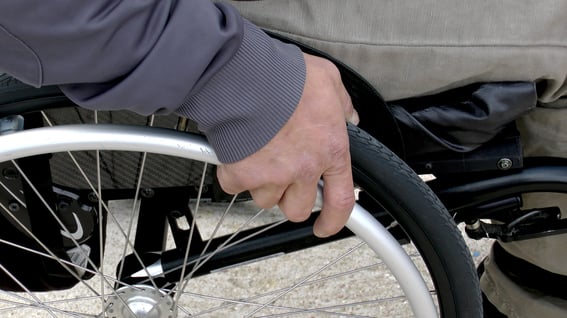 Family Support
When people decide to move their loved ones into a senior community, the situation is anything but "out of sight, out of mind." Most people who choose these communities for their parents do so because they want them to have the personalized help they need. Families often wish they could personally provide the help their loved one needs, but it can be a lot to manage. People don't have the resources of time to provide the one-on-one care that seniors often require.
Senior communities will expand the number of people who care for your loved ones. According to Web MD, depression is very common in seniors, particularly if they lose or lack supportive social networks. A senior community can provide that social network they need that improves wellness in all aspects.
Quality of Care
Once you've made peace with the reality your loved one needs a community, the next step is to find the right place. Whether you've known for a little or a long time, making preparations and doing research can ease your worries. You can rest assured that once you find the right place, your loved one will get the kind of care they deserve.