There are many options when choosing an assisted living or memory care center for your loved one. Sometimes, too many options can be overwhelming. It can be difficult to compare one to another and feel confident that you're making the best decision. Through your evaluation process of various communities, you may encounter the words "all-inclusive" and wonder what that means. Different communities might vary slightly in their definitions of what this includes. In general, all-inclusive should include the following services, programs and amenities for residents.
Residential Communities
Assisted living communities, all-inclusive or not, should include, at a minimum, clean, well-cared-for housing and grounds for residents to enjoy. All-inclusive assisted living communities should take it a step further by also including an apartment with options to furnish it yourself or a fully furnished apartment with everything your loved one needs. They should also be operated by highly qualified experts, three daily chef-prepared meals and snacks and the option to work with special dietary needs. Lastly, they should offer weekly housekeeping, laundry and ongoing facility maintenance.
Personal Care
An all-inclusive community should offer a variety of personal care assistance that can be customized for each resident. A well-trained, 24-hour care staff should include services such as bathing, dressing, grooming, toileting, mobility and medication administration.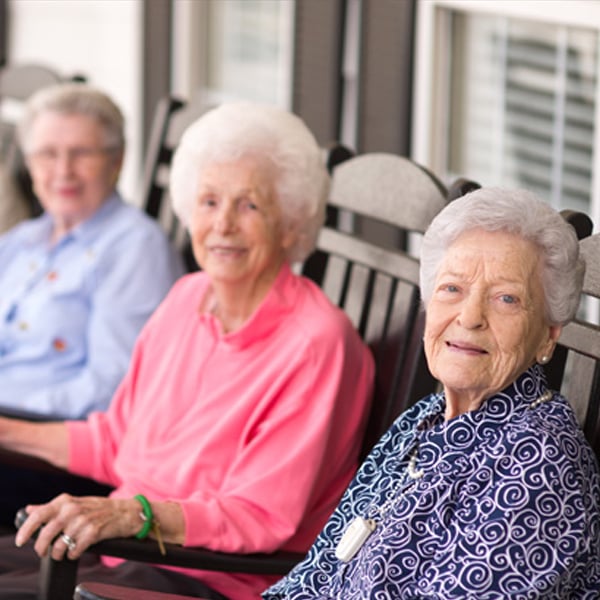 Medical Services
Residents enter communities throughout various stages of medical and personal needs. All-inclusive communities should offer a variety of medical care to match the needs of each resident. These services should include in-room personal emergency response systems, the scheduling of transportation for off-site appointments, an in-house pharmacy and medication management system, and ongoing medical plans prepared by a medical director.
Activities
Because it's so important for seniors to remain active and stimulated, an all-inclusive community should offer activities for senior residents that include the following services: fun on-site activities, off-site trips, opportunities for community and family events, and regular physical and mental exercise activities.
All-inclusive centers should also include additional options, activities and services for seniors with Alzheimer's.
By assessing the capabilities and services of the communities you're evaluating, you can have peace of mind knowing your loved one is safe and receiving compassionate care in a warm, clean and inviting home. All of our assisted living communities in Georgia and Tennessee include these services and more. If you need more guidelines to help you choose an assisted living community or if you would like more information or a tour of one of our locations, contact us today.