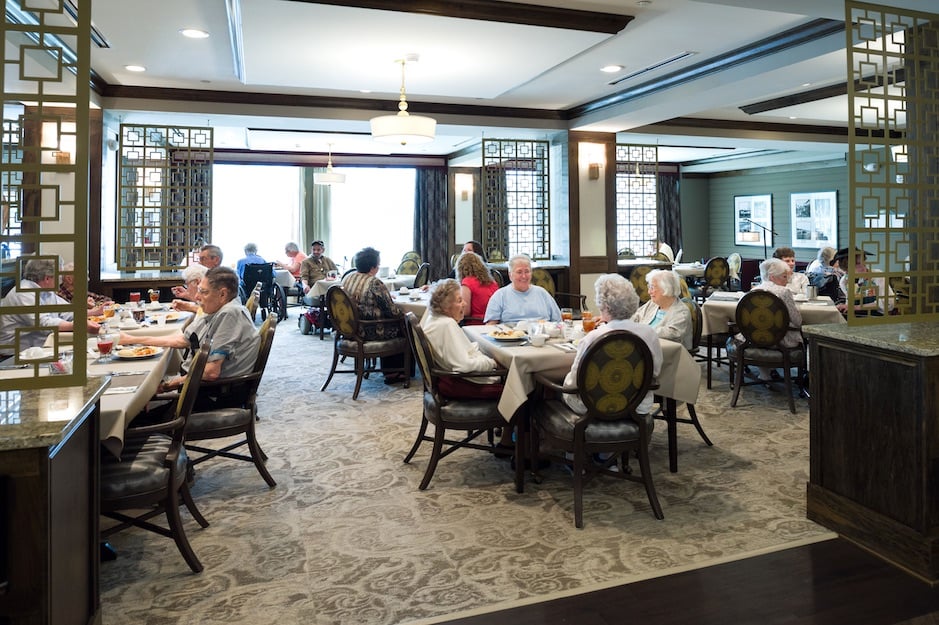 If you imagine senior living communities as a dank, dark, and uninviting, you have been woefully misinformed. Senior Solutions Management Group has been working hard to dispel the old and tired stereotypical nursing home image. The fact of the matter is that senior living communities are growing and pushing hard to evolve and stray away from those misinformed assumptions. Modern senior living communities are the complete opposite of these dreary and outdated stereotypes.
Senior Solutions takes pride in helping manage senior living communities across Georgia, Louisiana, Tennessee, and South Carolina. We understand that misinformation and "senior living myths" have been a massive mountain to climb for modern senior living communities. That is why one of the four cornerstones of Senior Solutions is to educate the public and be a resource for those interested in learning more about the senior living industry.
Dreary & Unpleasant Environment? False!
The picture painted in your head is likely a dark and unpleasant image of a retirement home. Modern senior living communities couldn't be further from the truth! Many of today's senior living communities are lively, engaging, and provide a hefty amount of activities for their residents. These activities can range from mental to physical to spiritual.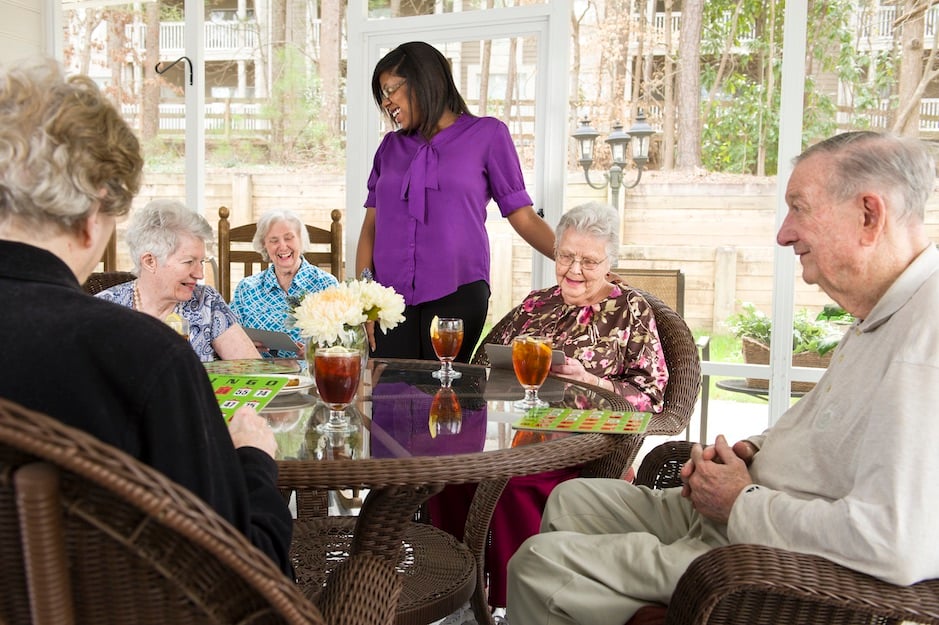 Senior living communities are embracing a new approach to living by giving ample opportunities to those who reside in their walls. The new standard for senior living communities has dramatically changed over the years, with Senior Solutions doing our best to guide the communities we manage. Our Senior Solutions communities are welcoming and provide unwavering support to those who depend on them.
Stuck in Outdated Ways? False!
Another common misconception about senior living communities is an inability to adapt. As research brings forth new information, communities must adapt to them. The point of a senior living community is to provide residents with a safe, healthy, and fulfilling life. If a study comes out and shows a method works better than the old ways, the community adapts, and changes.
We live in a connected world that can change at the drop of a hat. Senior Solutions helps our communities by nourishing them and making sure they have the resources they need to flourish. Studies are released, methods are changed, and these communities adapt. In addition, today's senior living communities are utilizing more modern devices and technology to ensure the highest level of safety and engagement to older adults.
Uninviting and Boring Communities? False!
Another major misconception is that these communities are typically cold and uninviting, which is not valid. These communities work hard to provide a truly unique and fantastic experience for their residents and visiting guests. Residents partake in plenty of activity that creates a strong sense of community for them. Though many may picture an environment of seclusion, today's senior living communities are tight-knit and help residents develop bonds and friendships that last a lifetime.

Senior Solutions advocates for senior living communities because they have a voice, and it deserves to be heard. The old and tired stereotype of a nursing home should be thrown to the wayside; these communities provide a fulfilling and truly unique experience for those under their care! If you are a part of a senior living community seeking help, feel free to reach out to us! Senior Solutions is a management group offering assisted living services throughout the southeast United States. We will advocate on your behalf and can help put you on the right path to a better tomorrow!