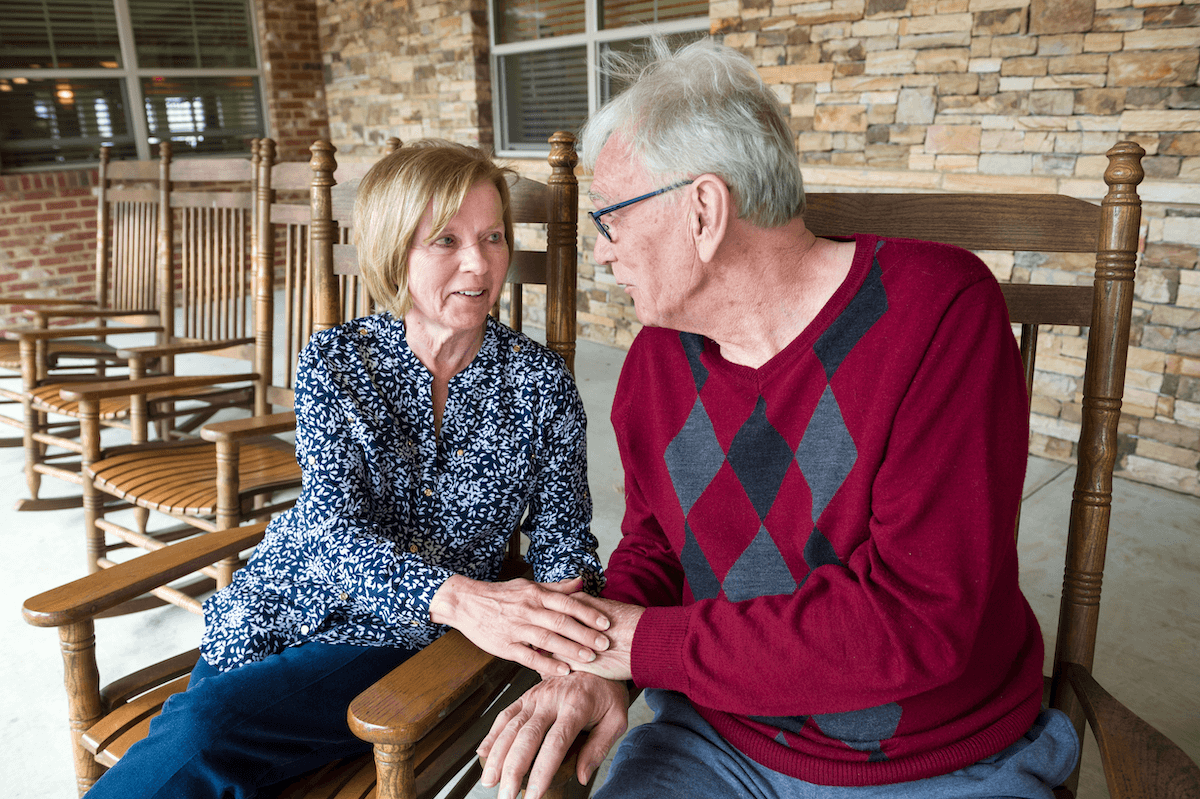 When a family member receives a diagnosis of dementia or Alzheimer's disease, it can often feel like your world has been turned upside down. There are questions to be answered, plans to be organized, and feelings to process. It can be even more disheartening if this is all new to your family—if you've never had to think about dementia, professional care, or senior living until now.
Fortunately, senior living has evolved over the years, and there are dedicated communities exclusively serving those with memory loss.
Senior Solutions Management Group is taking a look at one of our own dedicated memory care communities—Hope Center Memory Care in Dacula, Georgia. We're sharing what life is like, what we offer, and what makes us unique.
Our Unique Approach
Hope Center Memory Care in Dacula, Georgia, is a unique dementia care neighborhood offering attention, support, engagement, and more to individuals living with Alzheimer's or other memory impairments. We take pride in our one-of-a-kind, person-focused approach to dementia care. From our unique environment to our compassionate staff, we are dedicated to giving our residents the best care and life possible. Kelsey Larios, Executive Director at Hope Center, says it can be challenging but always worth it.
"The effects of memory loss can create an emotional and stressful toll on families. At Hope Memory Care, we make it our mission to provide a safe place for our residents to have the best quality of life," she shares. "With our four different villages, we are able to allow our residents to age in place. We have five beautiful gated courtyards for our residents to enjoy. Our staff makes it their mission to provide the best care and get to know each and every resident as no two residents' needs are the exact same. Oftentimes family and friends will ask us, "How do you do it?" and that is not an easy question to answer. Some days can be very difficult as that is the reality of caring for those who have dementia. However, one or two bad days will not overshadow all the great memories and stories we shared with our wonderful residents."
The Villages at Hope Center
Our memory care community is divided into four sections, each specially designed to cater to residents at various stages of cognitive functioning.
These smaller sections, called Villages, are a unique characteristic of Hope Center Memory Care, offering a more intimate setting. The four Villages create a close-knit environment where each resident feels like part of a family. The Villages also allow our caregivers to provide highly-personalized and focused attention, ensuring that each resident receives care that caters to their unique situation and needs.
Each Village contains a kitchen, dining room, and activity rooms, offering the residents chances for socialization and stimulation. Every day at Hope Center is full of nutritious, traditional Southern cuisine combined with a calendar of events designed to encourage creativity and engage the mind, body, and soul.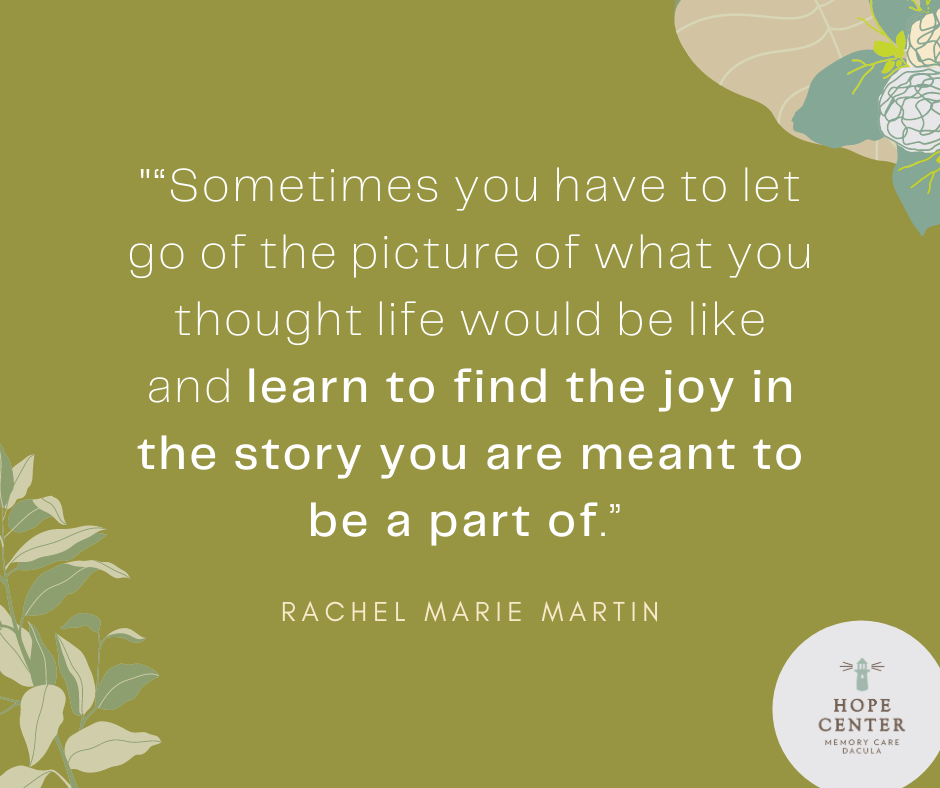 Understanding Our Care
In addition to a warm and stimulating environment, it's the care and support that truly sets Hope Center Memory Care apart. We train our caregivers in one of the most comprehensive and evidence-based programs available, providing them with the latest strategies available in dementia care. Each caregiver is genuinely compassionate about what they do and is devoted to meeting the necessary communication, physical and emotional needs of each resident at Hope Center. Our goal is to embrace each resident, regardless of ability, warmly and fully, and ultimately become an extension of their family.
When it comes down to it, we believe that our priority at Hope Center Memory Care is to ensure each individual's wellness, safety, and happiness. To us, the simplest approach is the best approach.
Dementia Care in Dacula, Georgia
We know that the time following a dementia diagnosis can be challenging and overwhelming, but we are there for you and your family every step of the way.
Hope Center Memory Care is situated in Dacula, Georgia, just 35 miles outside of Atlanta. Our community is equipped with special safety features and conveniently located near Gwinnett County Airport and Northside Hospital Gwinnett.
If you have questions about dementia care, need help understanding a diagnosis, or want to learn more about Hope Center Memory Care, we invite you to contact a member of our team today. We look forward to helping you and your family as you navigate this journey.