The holidays are fast-approaching, which means many people are gearing up to do some serious shopping. Most Holiday sales start around Thanksgiving and last until the New Year. While it can be fun to shop for the perfect gifts for loved ones, it can also present a few challenges, especially for older adults. Consider these tips to make your holiday shopping a safe and enjoyable experience.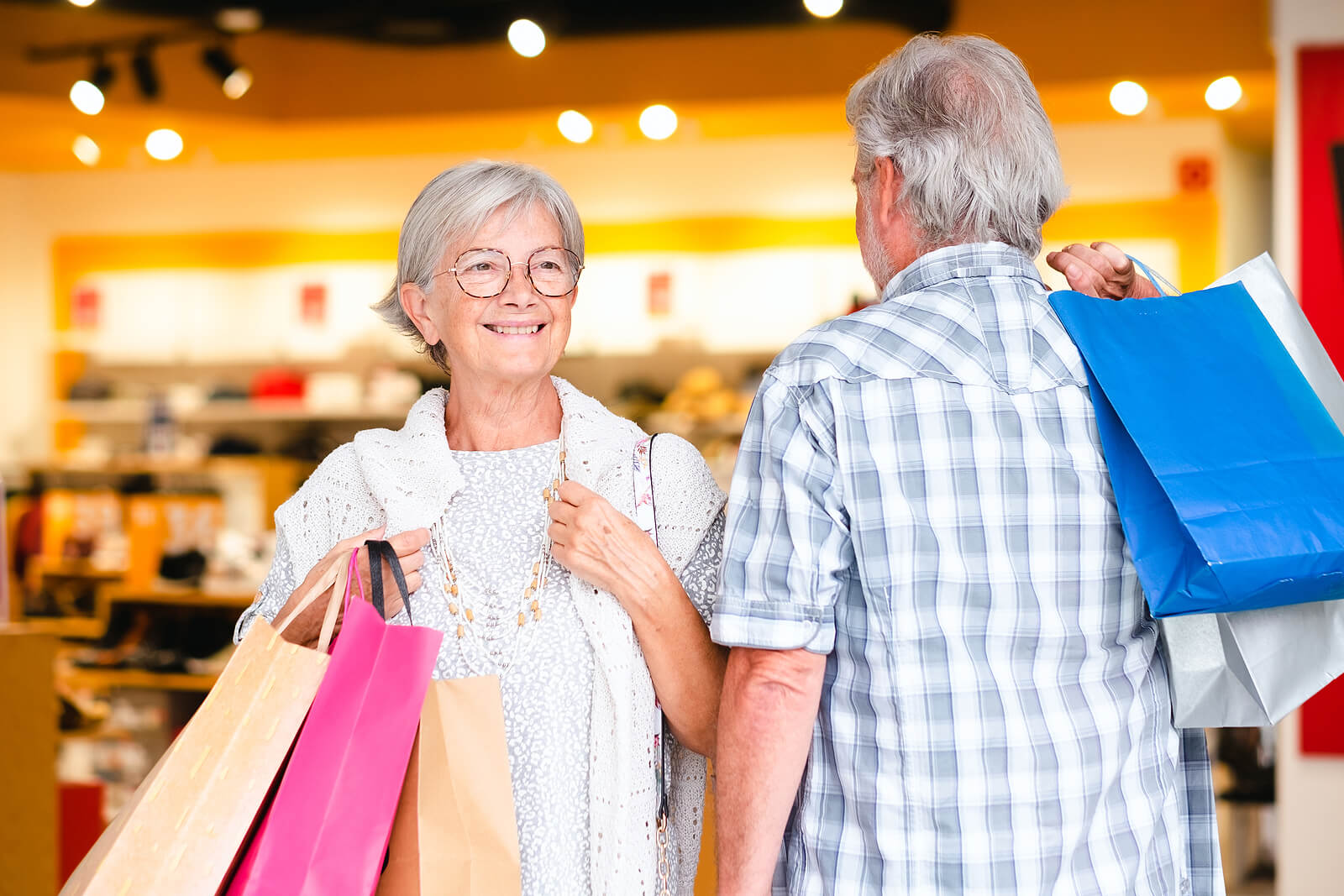 Have a Plan
To avoid getting overwhelmed by the places you need to go and the people you
need to buy for, start by making a detailed shopping plan. Make a list of the
people you need to shop for, what stores you need to visit and where they are
located. This will give you a good framework for what you to need to accomplish
and help eliminate any hurdles along the way.
Get an Early Start
It is never advised to wait until the last minute to shop for the holidays. If you have the space in your home, consider shopping throughout the entire year for loved ones to avoid the holiday shopping rush that occurs after Thanksgiving.
When you do shop, keep in mind that stores are typically slower on weekday mornings. In the evening hours and on the weekends, many stores become overcrowded, especially during the holiday season, which can make shopping difficult for seniors.
Shop with a Friend
It's more fun to shop with a friend or a family member—and it's safer too. Invite a friend or two to join you on your shopping adventures. Whether you need assistance with transportation, carrying bags or deciding what gifts to buy, having support can make the shopping experience less stressful and more enjoyable.
Consider Online Shopping
Online shopping is easier on aging bodies than physically visiting stores. There are also usually several cyber deals online during the holidays. Recruit a tech-savvy friend or family member to help you if you need it and enjoy holiday shopping from the comfort of your home while avoiding the crowds altogether.
Beware of Holiday Scams
Charitable giving is a common holiday activity for many—and scammers are well-aware. Avoid these end-of-year scams by verifying any organization that reaches out for help. As a general rule, never give out sensitive information without researching first, and always say no if you sense something isn't right. By staying vigilant, you can better prevent any type of fraud and stay focused on enjoying the season.
Give Gift Cards and Experiences
The best gifts don't have to come wrapped up in pretty boxes. Selecting the right gift for every important person in your life can be stressful. Instead, why not give a gift card to their favorite store or restaurant? Do your grandkids love animals? An annual
membership to the local zoo is a great gift that doesn't require shopping at the mall.

It's easy to get overwhelmed with the hustle and bustle of the holidays, especially as you get older. By taking time now to make a plan, you can eliminate obstacles and enjoy a safer, stress-free holiday shopping season.