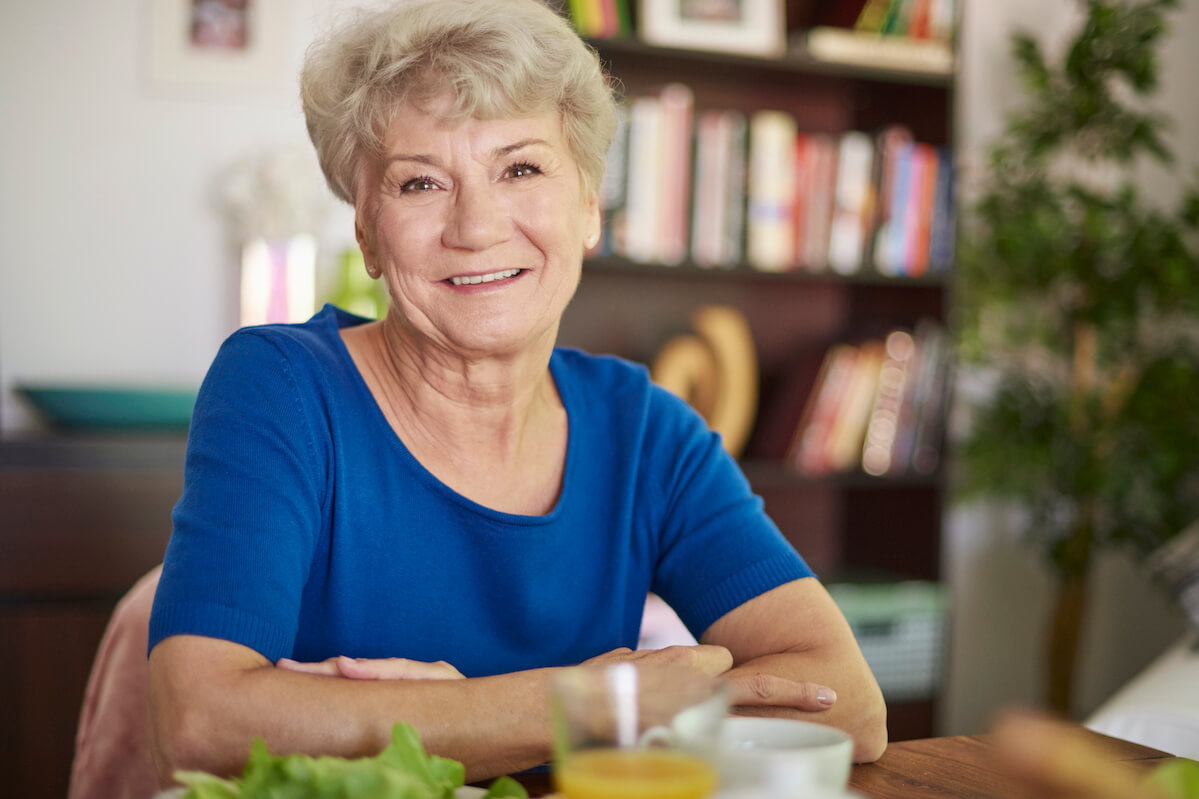 Just like buying a car, a computer, or even a refrigerator, looking for senior care is something that requires a lot of thought and research. And, much like a car, computer, or refrigerator, some senior living communities may try to wow potential residents with unnecessary features and amenities.
However, when deciding on such a significant purchase, sometimes all that matters is the necessary foundation. Does your car get you from one place to another? Does your refrigerator keep your food cold? Does your senior living community provide professional, quality care?
Here at Senior Solutions Management Group, we look at senior care from a refreshingly simple approach. The foundation of our beliefs is delivering essential care in comfortable communities. Once that foundation is solid and reliable, we can further enhance the senior living experience through diet, health, safety, and activity.
Senior Solutions Management Group offers independent living, assisted living, and memory care services and has senior care communities throughout the southeast. Read more to learn about our unique approach to senior living and exceptional care.
Simplicity At Its Finest
At our core, Senior Solutions Management Group is dedicated to serving the senior population through excellent service and care. Our values and beliefs stem from simplicity, which we engrain in everything that we do. As a family-built business, we know the importance of treasured relationships and aim to exemplify that in our communities.
For over 20 years, we have managed communities from coast to coast, so we have a deep understanding of the unique needs, interests, and abilities of seniors. We tailor our care plans to each individual, creating person-focused experiences that embrace dignity and respect.
Our Care
Aligning with our core values, each of our communities provides dedicated, straightforward, and exceptional care in a warm and comfortable environment. We offer varying levels of care to ensure that each individual gets the specific care that they require.
Independent living services offer an exciting and independent lifestyle for active and social seniors aiming to enhance their senior living experience.
Assisted living services create an atmosphere of dignity, support, and engagement, enhancing the quality of life for residents.
Memory care services provide care and activity to those living with dementia or memory loss, consistently promoting comfort and safety.
Our residential home for the aged offers a unique and intimate approach to our assisted living services.
Our personal care homes create an intimate, home-like setting.
Respite care services provide short-term care to seniors so they can experience life at a Senior Solutions Management Group community.
Whatever the degree of care and attention, our caregivers provide consistent and remarkable care to each individual.
Our Response to COVID-19
The COVID-19 pandemic has compelled Senior Solutions Management Group to embody this simplistic approach even more. As Chris Sides, President/Owner of Senior Solutions Management Group, says,
"The fundamental approach that Senior Solutions Management Group uses is a day-to-day model focused on resident safety and care, employee appreciation, and retention, as well as building maintenance and improvement to provide a safe, comfortable home-like environment for our residents to live. The pandemic has caused us to shift our focus and choose more narrow goals so that we can continue to work toward mastering the basics which we embrace - safety, hospitality, wellness, and cleanliness."
Our unique approach to care has allowed our communities to be especially focused on resident wellness during the COVID-19 pandemic. In addition to safety and cleanliness, we have worked hard to keep residents' spirits up by providing uplifting and positive experiences in quarantine.
We've hosted parades with therapy dogs, community "SMILE" drives, and even a visit from a local mayor to remind our residents how much they are loved. We intend to keep this focus on activity, wellness, cleanliness, and safety long after the pandemic is over, as well.
Committed to Care
Our refreshingly simple approach to care at Senior Solutions Management Group allows for more focused and personalized attention, loving care, and enhanced experiences. In everything that we do, we instill our beliefs of simplicity to improve our residents' quality of life.
Senior Solutions Management Group offers assisted living services and beyond to the seniors and families in Georgia, Louisiana, South Carolina, and Tennessee.
For more information about our standout approach to senior care, we invite you to reach out to a member of our team today!