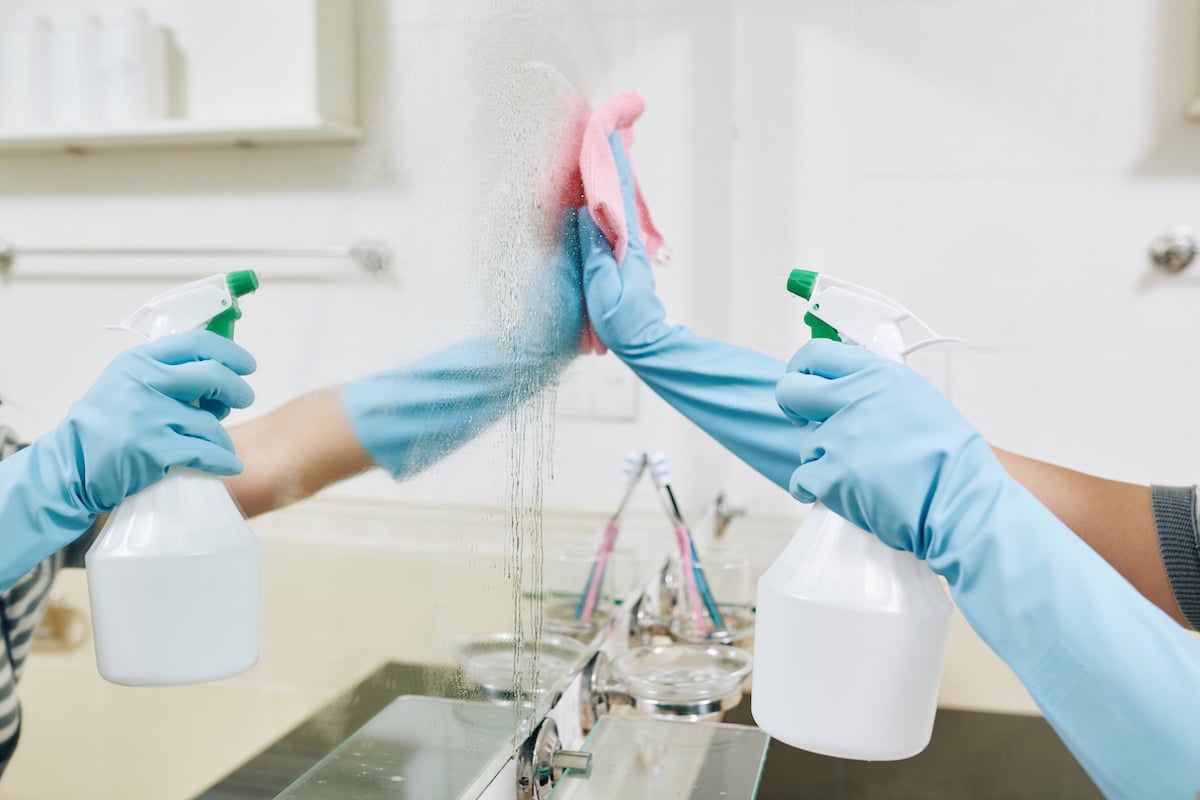 The origin of spring cleaning goes back to when people used coal and wood to heat their homes. Come spring, the entire house would be covered in a layer of soot, dust, and grime, ready for a deep cleaning. The purpose and practice of today's spring cleaning look a little different—typically consisting of sorting through closets, decluttering drawers, and deep cleaning under furniture.
While the spring cleaning process is undoubtedly effective in sprucing up your home, there is more to this practice than simply scrubbing and dusting; spring cleaning has many unexpected benefits for both physical and mental wellness.
Senior Solutions Management Group, offering all-inclusive senior living throughout the southeast United States, is sharing some surprising reasons behind the importance of spring cleaning. Let's get cleaning!
Physical Wellness
Take a Deep Breath
When spring rolls around, many people are susceptible to the allergies that arrive with it. These symptoms can be heightened by dust, pet dander, and other household triggers like mold or mildew. By giving your house a deep, thorough clean, you can remove these allergens and protect your airways.
Prevent Falls
Too much clutter can be a problem for anyone, but it can be dangerous for older adults. For seniors, over half of falls happen inside the home, caused by clutter, loose objects, and other hazards. Decluttering your home and paying particular attention to throw rugs, long wires, and shoes can help open up your space and prevent serious falls.
Get Moving
It may not seem like it, but the sheer act of cleaning is enough to get you active and moving (usually without even realizing it!). Vacuuming, tidying, and scrubbing are uniquely effective ways to get moving and burn calories. Furthermore, merely having a tidy house allows more room for other healthy activities like yoga or dancing.
Mental Wellness
Reduces Stress & Anxiety
While most people don't associate organizing and disinfecting with relaxation, cleaning and decluttering has been shown to effectively reduce stress. Having a dirty house full of clutter can cause feelings of overwhelm and anxiety. Dedicating some time to tidying up can significantly reduce these feelings.
Increases Focus & Productivity
Taking the time to clean and organize can also increase focus and productivity, especially if you work from home. Not having to worry about clutter or mess will allow you to clear your mind and complete other tasks.
Increases Socialization
It's not a surprise that having a tidy home will increase your willingness and desire to be more social. After all, would you rather have guests over if your house was a mess, or if it was tidy and organized? Also, not worrying about clutter can give you more time to spend with friends and family.
Simple Ways to Refresh Your Space This Spring
One of the fun parts of spring cleaning is finding new ways to refresh and revamp your space. Sometimes, making a few small updates is enough to change the entire mood of your space. Here are some easy ways to revamp your space this spring, all without a high price tag or significant renovation!
Swap Out Accent Decor
If you've gotten bored with the overall look of your bedroom or living area, swapping out a throw pillow, rug, or blanket can be nothing short of transformative. Switching out these simple accent pieces is usually inexpensive and can rejuvenate your whole space. If you want to feel festive for spring, opt for a vibrant color or floral pattern.
Go Green
Having houseplants is an excellent way to not only refresh your space but give you some health benefits, as well. Indoor plants can boost mental wellness, productivity, and mood while also providing a pop of color to your home.
Update Photos
If you've had the same art and photos on your wall for a long time, you probably don't even notice them anymore. By regularly swapping out pictures and frames, you can quickly revive your space while also displaying updated memories!
Focus On Wellness
While spring cleaning and home organization have become somewhat of a popular concept lately, with things like color coordination and minimalism becoming trends, the basics of this annual tradition are centered around physical and mental wellness. By taking some time to organize, declutter, and clean your space, you can have a tidy, relaxing space that you enjoy.
Senior Solutions Management Group offers all-inclusive senior living services in Georgia, Louisiana, Tennessee, and South Carolina. For more resources on senior health and wellness, visit our Senior Solutions blog!