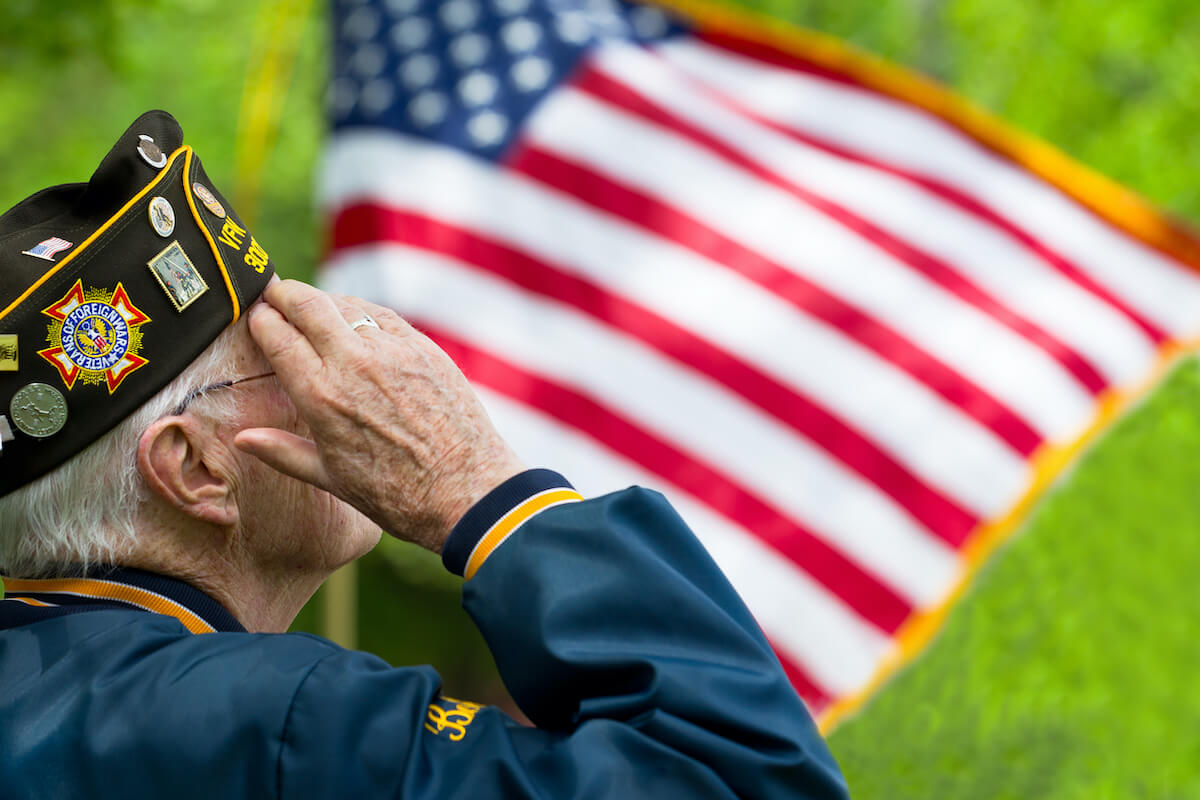 Veterans Day is a special holiday for everyone here at Senior Solutions Management Group. Our communities always enjoy honoring our heroes and their sacrifices for our country, and Veterans Day is an opportunity to make them feel even more loved and appreciated.
With over 14 million veterans over age 55 living in the United States today, it's essential to provide proper care and assistance to this group of individuals who put their lives on the line for our freedom. No one is more deserving of our continuous care, support, and appreciation—not just on Veterans Day, but every day.
Offering Personal Care Homes, Independent Living, and Assisted Living services, Senior Solutions Management Group personally gives thanks to all the veterans and their families for the sacrifices they've made. We have created this guide to help you navigate care and assistance for the elderly veteran in your life.
Why Do Veterans Need Unique Care?
As they get older, veterans face a unique set of challenges and concerns. Years of service and being in combat is physically, mentally, and emotionally draining, and veterans experience the consequences of this at a much higher rate than civilian seniors. Health concerns and issues that predominantly affect veterans include:
Mental health issues (depression, PTSD, dementia)
Substance abuse
Traumatic brain injury (TBI)
Noise and vibration exposure
Exposure to infectious diseases, hazardous chemicals, etc.
Amputations
In addition to these health complications, many veterans have difficulty readjusting to society and require rehabilitation care. Considering all these factors, senior veterans often need highly-personalized care that is focused on their unique physical, mental, and social needs.
When Is It Time to Search for Senior Care?
Deciding to move your aging parent or loved one to a senior living community can be challenging. Often, families wait too long to search for senior care, leading to a serious event or emergency being the catalyst for change.
To determine if it's time for senior care, assess your parent or family member in their daily life. Because of physical and mental obstacles, older veterans may have trouble with activities of daily living (ADLs) like managing medications, driving, or bathing and grooming. Observing your family member's level of independence and confidence when completing these tasks can help determine if they could benefit from additional care or assisted living services.
You can also consider the degree to which aging and a career in the military have impacted your loved one's mental and cognitive abilities. Since veterans are disproportionately at risk for mental health disorders, it's especially important to pay attention to how your family member acts. If they are beginning to act differently—such as withdrawing and isolating themselves more, lashing out, having difficulty sleeping, or distrusting family and friends—it could be time to consider care.
What Options Do Veterans Have For Senior Care?
Fortunately, there are many senior care options available to address varying levels of need in older veterans. Understanding the differences in each type of care can help you start your search.
Independent Living offers an active and engaging environment for individuals to enjoy their independence. These neighborhoods are ideal for older veterans who crave companionship and community living. Independent living is an excellent opportunity for veterans to find peers with whom they can share their experiences.
Assisted Living provides a supportive environment for veterans who need an additional layer of support in daily activities such as eating, bathing, and mobility. Assisted living services at Senior Solutions Management Group also provide therapy services to ensure that our veteran residents are getting the attentive care that they need.
Memory Care is a unique program designed specifically for veterans with mental health or memory conditions. Memory care communities provide exceptional care to meet veterans' individual mental health needs—whether it's depression, dementia, or manifestations of a TBI.
Understanding Veterans Benefits
There are a variety of benefits available to veterans in the United States, including "disability compensation, pension, education and training, health care, home loans, insurance, vocational rehabilitation and employment, and burial (U.S. Department of Veterans Affairs)."
Typically, these pensions and aid will cover the veteran, their spouse, and their dependents and provide reasonably substantial benefits if taken advantage of. However, due to a lack of awareness or confusion about eligibility, veteran benefits often go unused. By understanding the basics of veteran benefits, you can ensure your loved one is taking full advantage to get the best care possible.
Some benefit options to consider include:
Basic Veterans Pensions: A tax-free monetary benefit payable to low-income wartime veterans. This option is for healthy veterans over the age of 65. See more eligibility requirements here.
Aid and Assistance (A&A): An additional monthly benefit for veterans who require assistance with ADLs or who live in a nursing home due to loss of physical or mental abilities. See more eligibility requirements here.
Housebound Benefit: A benefit for veterans who spent most of their time at home due to a permanent disability.
Long-Term Care: For veterans who already utilize VA Health Care, long-term care like memory care or assisted living services may be covered. Learn more here.
After taking the time to do some research, you'll find that veterans' benefits can significantly aid individuals seeking senior care.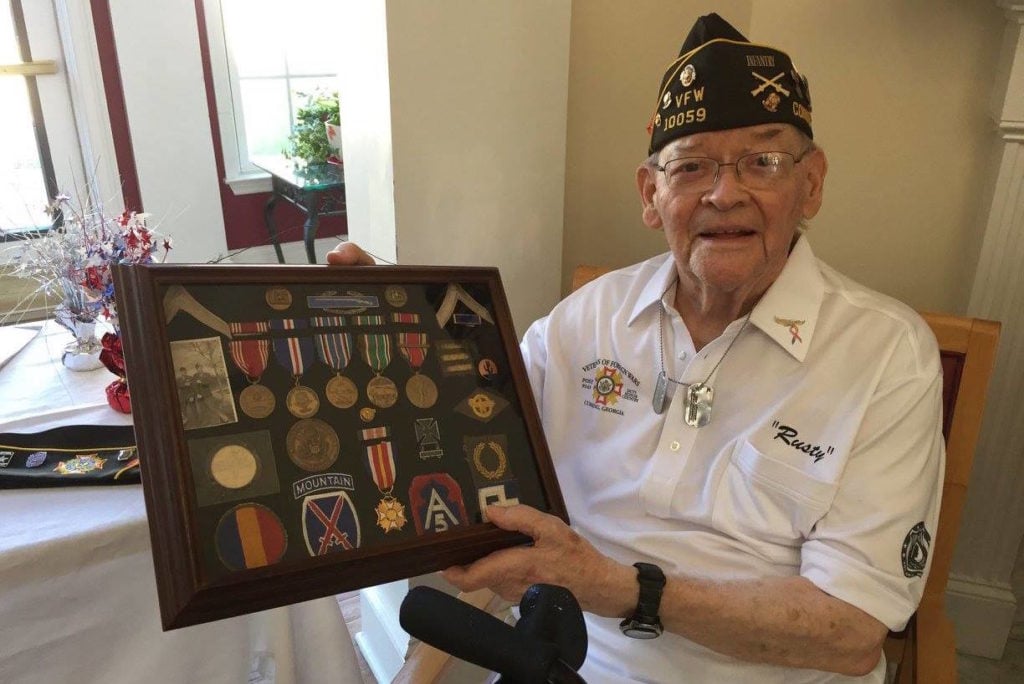 How Do I Start a Senior Living Search?
After determining that the elderly veteran in your life needs care, deciding which care would be most beneficial, and understanding what benefits are available, it's time to choose a community. While some veterans' benefits require care to be given in a VA-run setting, other times, they need to simply approve the community selected by the veteran.
Choosing by Location
A simple and effective way to start your search is by looking at communities close to where your parent—or you—already live. Doing this will make the transition more manageable, and can keep your parent in a familiar town close to family and friends.
Senior Solutions Management Group has communities throughout the southeastern United States, including Georgia, Louisiana, South Carolina, and Tennessee.
Choosing by Care
The degree and quality of care is undoubtedly the most important thing to look for in a community, especially for older veterans as they have such unique needs. At Senior Solutions Management Group, we pride ourselves on our commitment to excellence through care and service. We deliver highly-personalized, professional care to our residents, and our caregivers are experienced in caring for veterans' specific needs.
Touring Communities
Be sure to take a tour of each community you are seriously considering for your loved one. Use your tour as a chance to observe the day-to-day life of residents and staff and take the opportunity beforehand to prepare meaningful and essential questions.
Due to the restrictions that have been in place surrounding COVID-19, many communities may have limited or virtual tours available. To learn more about our touring options, contact one of our communities directly.
During your search for a senior community, it's important to be transparent about your parent's needs in order to ensure safety and develop a beneficial relationship with their potential community. This way, your family member can have a smooth, safe transition from living at home to joining an assisted living community.
Honoring Our Senior Veterans
Honoring our country's veterans through care, respect, and appreciation is something that we should do all the time, not just on Veterans Day. However, this holiday provides an opportunity to remember all the sacrifices these men and women have made for our country and our freedom.
At Senior Solutions Management Group, we proudly honor our veterans and heroes. We understand the importance of providing them with highly-focused and specific care, and each of our communities is highly experienced in understanding their needs.
If you are looking for senior care or assisted living services for the elderly veteran in your life, we hope this article has provided you with useful information about understanding veterans' needs, choosing the right care, and paying for long-term care through VA health care or pensions. For more information on veteran care or Senior Solutions Management Group communities, we invite you to contact our care team.
From everyone here at Senior Solutions Management Group, thank you to all the veterans for their service to our country and their families. Happy Veterans Day!
Updated on November 15, 2020