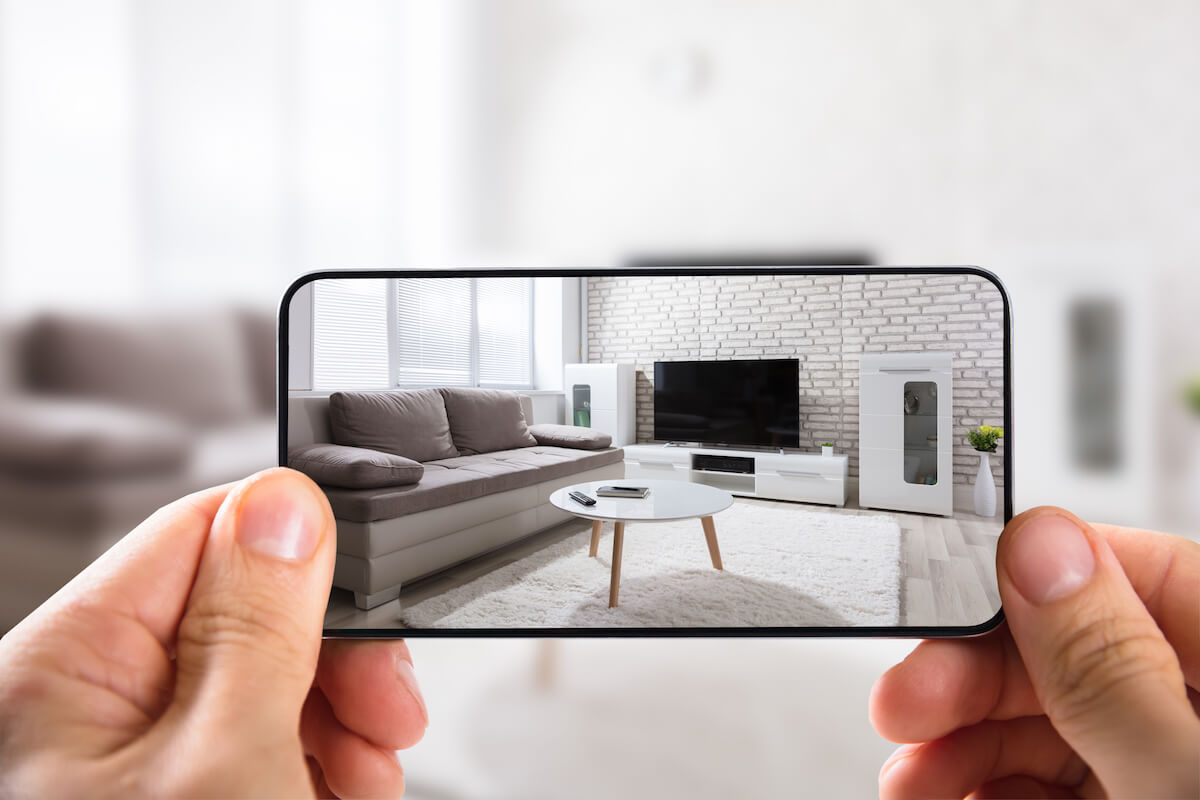 There's a lot to consider when choosing a senior living community for yourself or a family member. A big part of knowing that a community meets your needs and preferences is by taking a tour of the community and getting a feel for the environment, but in-person visits are not always an option.
While traveling, meeting in person, and socializing face-to-face have become more challenging due to the COVID-19 pandemic, transitioning to an all-inclusive senior living community does not have to be put on hold!
Whether you are looking for a senior living community in another state or simply do not want to tour in person just yet, many communities are offering an alternative. Virtual tours allow potential residents and family members to see and navigate the layout of a community from the comfort and safety of their homes.
At Senior Solutions Management Group, we believe that finding the perfect senior living community for you or a loved one should be simple. To help you simplify the process, we are sharing tips for touring a senior living community virtually.


Explore the Community's Website
Before any tour, whether in person or virtual, an essential first step is to do your research. More than likely, you have looked over the potential community's website, but have you really looked at what the community is trying to say?
You can learn a lot about a senior living community from how they present themselves online. In addition to getting a better idea of the services, amenities, and activities they offer, you can also get a feel for what life in the community is like.
From the language they use to describe themselves to the pictures presented on the pages, you can get a feel for the atmosphere of the community and figure out if it could be the right fit for you or your loved one.
Prepare Questions Before Your Virtual Tour
You know what you are looking for in a senior living community for either yourself or a family member, and the tour is your chance to ask all the questions you have to ensure that this community is the right fit.
Whether touring a senior living community virtually or in person, you should always prepare a handful of general questions to ask (additional questions will likely pop up naturally as you see the layout and learn more).
Some areas to focus on and ask questions about could include:
Community culture
Resident lifestyle
The resident to caregiver ratio
Dining and menu options
Levels of care services
Community amenities


Pay Attention to Layout
One of the key features of the right senior living community is the accessibility and functionality of the layout for your wants and needs. While you are on your virtual tour, pay attention to the flow of the community.
How accessible are the different areas?
Do the floor plan options fit with your desired lifestyle?
While a virtual tour may be more limited than in person, you will want to make sure it covers the areas of the community that matter to you or your loved one. This could include apartment spaces, dining rooms, wellness centers, and outdoor areas.


Ask to Connect with Current Residents
It is always beneficial to speak with current residents of a senior living community to hear their honest opinions about living there. On your virtual tour, ask to be connected to one or more of the community's current residents.
What do they like about the community? What could be better? Would they recommend the community to their closest friends? Connecting with someone who actually lives in the community is the best way to discover what life is really like in that community.
Whatever form of tour you take, be sure to make the most of it! A tour of a senior living community is an important step in finding the right community for yourself or a loved one.
To learn more about our all-inclusive senior living communities throughout Georgia, Louisiana, Tennessee, and South Carolina, we invite you to contact a member of our Senior Solutions Management Group team!