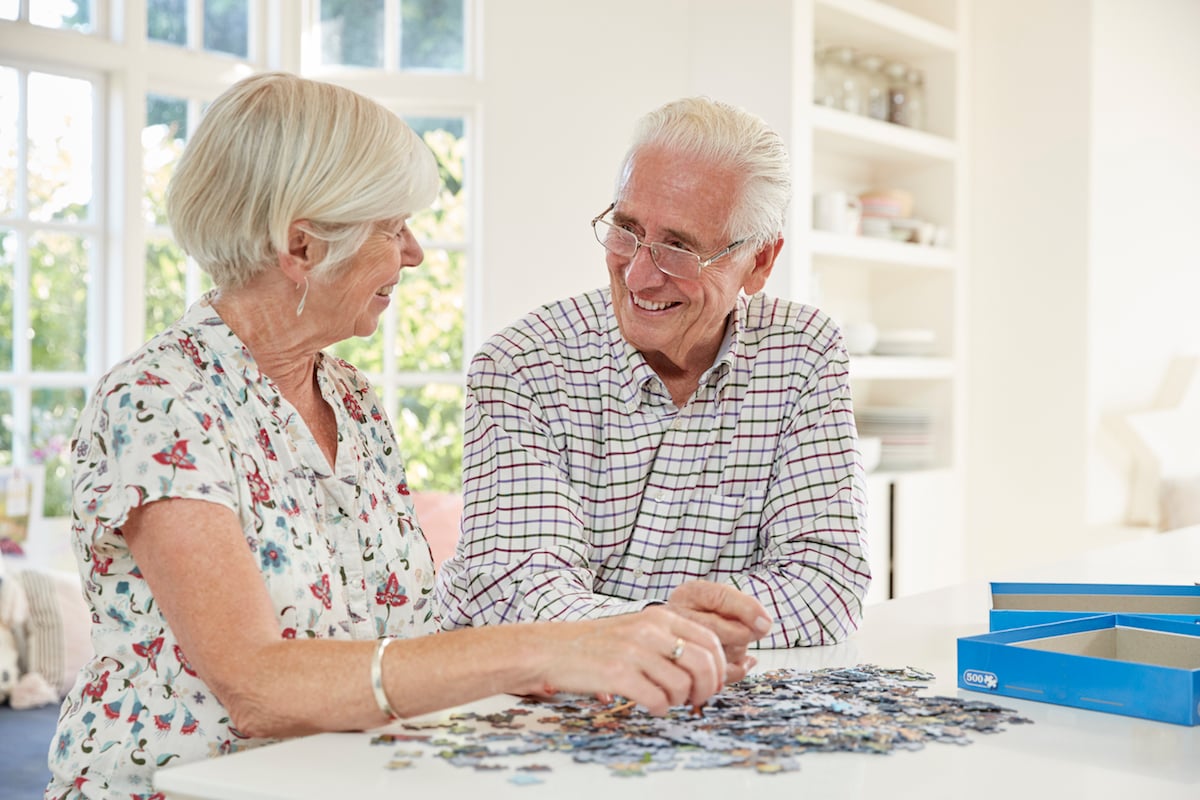 Finding an assisted living community with a good activity program is a must when you're seeking a new home for your loved one. Activities are a major social and emotional outlet for assisted living residents and contribute significantly to their physical and mental well-being.
At the heart of any good assisted living community activity program is the Activities Director. This person has the position of organizing and overseeing all the community's activities. A first-rate activity director is essential to a happy and engaged life for your loved one.
Senior Solutions Management Group offers independent living, assisted living, and memory care services throughout the southeastern United States. At our communities, our activity directors are among the most cherished members of our team. We are committed to providing a calendar full of engaging, purposeful, and fun activities for every resident, regardless of ability.
While you are researching and touring potential assisted living communities for yourself or your family member, always interview the activity directors if you are able. Here are six essential questions to ask:
1. "How Do You View the Role of Activities in an Assisted Living Environment?"
In addition to professional caregivers and medical resources, offering a variety of activities in an assisted living community is essential to the overall health and well-being of residents. There have been countless studies on the effectiveness of enrichment programs on physical and mental health, including reduced risk of chronic disease, a stronger sense of independence and confidence, and slowing down memory loss.
Because of the value of activities and programs, you want to look for assisted living activity directors who understand that activities are more than just entertainment—they are vital in keeping the mind and body challenged and stimulated during the day. Ensure that they are well-versed in the latest research and seem experienced in planning a diverse, effective, and amusing activity calendar.
At Senior Solutions Management Group, we understand and appreciate the role that activities play in developing an active and social community. Each activity, program, and event is intentionally designed to foster physical, mental, and social wellness.
2. "How Do You Customize Activities for Every Assisted Living Resident?"
One of the biggest mistakes assisted living communities can make is focusing on activities that work for most of the residents but not all of the residents. Yoga, book club, and movie night can be excellent activities, but they can leave those with physical, visual, or hearing limitations out in the cold. These activities are fun and beneficial for many people and should certainly be offered in assisted living communities, but communities must provide alternative activities for those with limitations. When you tour a community, ask the activity director how they ensure each resident is able and excited to participate in activities.
Furthermore, when a community's activity calendar lacks diversity, it can cause dissatisfaction and isolation for residents who don't particularly enjoy those repeated activities. Ask the activity director how often the calendar changes and programs are rotated. You can also talk with the director about the specific activities that your parent or family member enjoys and ask if they would be able to work them into the calendar.
Here at Senior Solutions Management Group, we are dedicated to ensuring that residents of all mobility and mental conditions can participate in group and individual activities, cultivating an atmosphere of both acceptance and success.
3. "What Kind of Physical Activities Do You Offer?"
Physical activity is vital for seniors for many reasons, including avoiding or minimizing certain health problems that can come with age. An active senior has a lower risk of developing type 2 diabetes, heart disease, bone mass loss, muscle deterioration, and depression. Plus, physically fit older adults have better balance and are less likely to experience a fall.
While touring assisted living communities, take a close look at the available physical activities. Be sure there's a wide variety of both type and intensity of exercise. For example, they may offer badminton, mini-golf, and gardening, but also Tai Chi, Zumba, and weight training. Ask the activity director about what safety measures and supervision they have in place. It can also be helpful to know if these activities are done indoors or outdoors.
Senior Solutions Management Group takes physical health and safety very seriously in our communities, offering a variety of both guided and independent fitness opportunities. We ensure each resident is engaged, stimulated, active, and, most importantly, safe!
4. "What About Mental Activities?"
Assisted living activity directors understand the link between mental stimulation and cognitive function. One study of more than 5,500 participants aged 65 years and older concluded that stimulating leisure activities were significantly associated with a reduced risk of dementia. Other studies have shown that engaging in stimulating activities or learning new skills can positively influence memory, perception, and judgment.
Mental activities are important for all older adults, but especially those with dementia or other cognitive impairments. While researching and touring communities, ensure that they offer a spectrum of mental programs tailored to different cognitive levels so that each resident can receive personalized attention and care.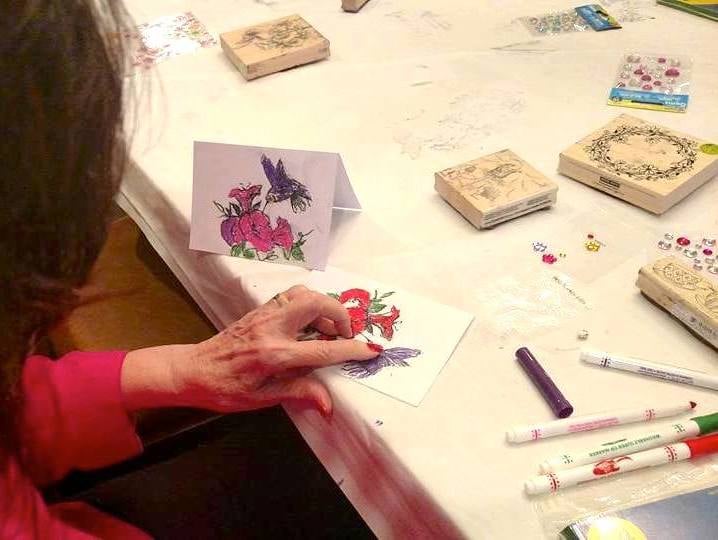 Look for programs and activities that include word games, digital learning tools, scavenger hunts, cooking classes (which combine physical and mental activity), puzzles, and crafts.
5. "Do You Include Activities That Tie into the Local Community?"
Many older adults were active volunteers before they moved into assisted living, and just because they no longer live on their own doesn't mean that that should stop.
Volunteerism gives seniors a chance to serve a valuable community role and feel purposeful in their day-to-day life. It's also shown that consistent volunteering and community involvement can improve older adults' health and wellness, making it nearly as valuable as physical and mental activity.
A first-rate assisted living activity program should include some service projects that benefit the outside community/town. For example, some will knit caps or blankets for local children's hospitals, help create community gardens with Boy's or Girl's Scout Troops, or assemble care packages for soldiers. When looking at communities, ask the activity director if they participate in anything like this, and, if they don't, if they'd be willing to.
Each Senior Solutions Management Group community is deeply-rooted in serving their local community and the senior community as a whole. All of our communities are located in the southeast United States in friendly, close-knit towns, and we try to include as many community-based events and activities as possible.
6. "Can Residents Suggest New Activities?"
In addition to having activities and programs that engage the mind and body, it's also crucial to have activities that residents simply enjoy. Residents should have choices in their schedules and activities. If they love chess, they should be encouraged to play or even start a club. If they are a retired art teacher, they should be able to express their creativity and teach others how to do the same. After all, this is the resident's home, and they deserve a say in what goes on.
Some communities have a resident council in charge of determining and planning activities, while in others, the activity director will ask residents for suggestions and opinions. While touring assisted living communities, ask the activity director how they determine the calendar.
At Senior Solutions Management Group, each activity calendar is thoughtfully-based on resident feedback and interest. Our communities always welcome new ideas for activities and programs!
ᐧᐧᐧ
Touring assisted living communities can be overwhelming, but we encourage you to ask as many questions as you need. If this will be your family member's new home, you should feel comfortable and confident that you're making the right choice.
Here at Senior Solutions Management Group, we are dedicated to keeping our residents physically, mentally, and socially engaged. Each activity director is both experienced and passionate and is always open to answer family questions. For more information about resident life or our assisted living communities in Louisiana, Georgia, South Carolina, and Tennessee, we invite you to visit our website today!